10 things you don't have to pay full price for this week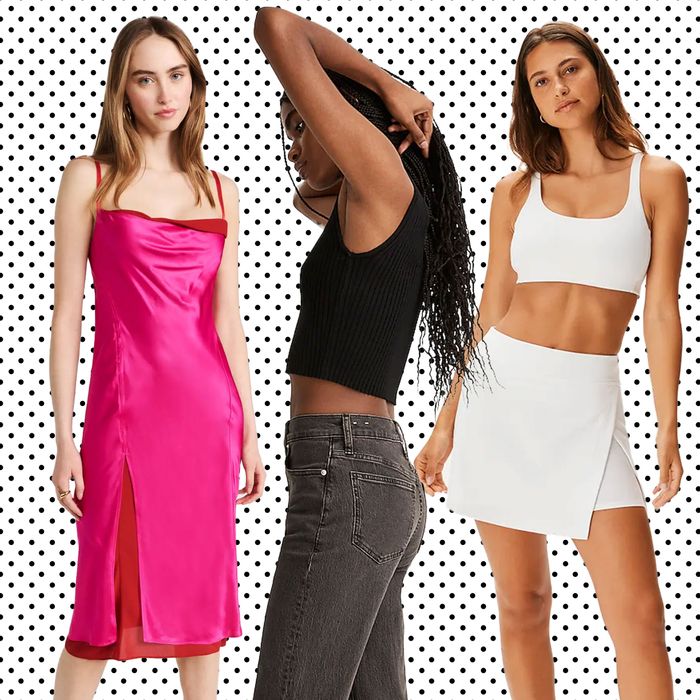 Photo Illustration: by The Cut; Photos: retailer
Sign up for the weekly to learn more about Cut's most popular fashion, beauty and home accessories Cut Shop Newsletter.
With New York Fashion Week, the US Open, and Bey-Day, we're feeling inspired to upgrade our wardrobe now more than ever. But if you're already overwhelmed and want to cancel your plans this weekend, don't judge: We've rounded up deals to upgrade both your closet and your home.
Sure, it's too hot to start baking, but that doesn't mean we don't think about it. Especially when the coveted KitchenAid food processor is on sale. If you don't want to bake yet, grab one of the attachments for making pasta or ice cream.
Consider this a fancier version of the brand's viral round bag. It's also on sale and not sold out… still.
The Labor Day sales may be over, but you can still shop designer offerings at Saks. We highly recommend browsing the handbags section, where gems like this Alaïa crossbody bag are on sale.
It's never too early to start your fall skin care routine. This powerful moisturizer doubles as a primer and is on sale.
We may not be at the US Open, but that doesn't mean we can't dress like it. OV's sale continues with discounts on all the popular gear, from the practice dress to this tennis skort.
Courteney Cox's Unknown Homeline is definitely worth the effort. Luckily for you, this dishwashing detergent is on sale that makes washing dishes a very luxurious task.
We can't think of a more fitting way to end summer – or at least thrive in this sudden heatwave – than with a pink dress from Acne. With a 70 percent discount, it's practically free.
Save even more on sale at Madewell with code EXTRA25. The best-selling jeans, accessories and even some summer items are up to 60 percent off.
A new sheet set is almost as good as a new outfit, and Urban has both. You can get up to 40 percent off select bed linen at checkout, and shorts and sandals are also on offer.
Sure, we would all like to do that Be In St. Tropez we can at least look like we are. Cool French girl brand Réalisation Par's site-wide clearance sale begins on the 13th, but we have something special for you: a pre-sale. Enjoy.