20 Best Shows Like Mr. Robot
Shows like Mr. Robot gained a cult following because they push the envelope when telling stories that are more than often off the beaten path. While they might not have the best viewership ratings, the shows end up winning awards and end up praised by fans long after the more popular shows have come and gone. Mr. Robot starred Rami Malek in his breakout role as Elliot Alderson, a cybersecurity engineer who speaks to a man only he can see and hear, the titular Mr. Robot (Christian Slater). As the show wore on, it turned out nothing was what it seemed and the twists and turns were smart and frustrating at turns.
Mr. Robot continues to be a popular show, years after it aired its series finale aired in 2019. This was a show that was a slow-burn mystery, with cutting-edge directing and effects, top-notch acting, and a great story from start to finish. Mr. Robot also approached the idea of how technology plays into a world that still seeks anarchy on a certain level. It is a universal story but is also not new for fans of movies and television. With so many great TV shows based around the same ideas of rebelling against authority, fear of technology, and mind-bending plots, there are plenty of shows like Mr. Robot for fans to discover.
20
Halt And Catch Fire (2014-2017)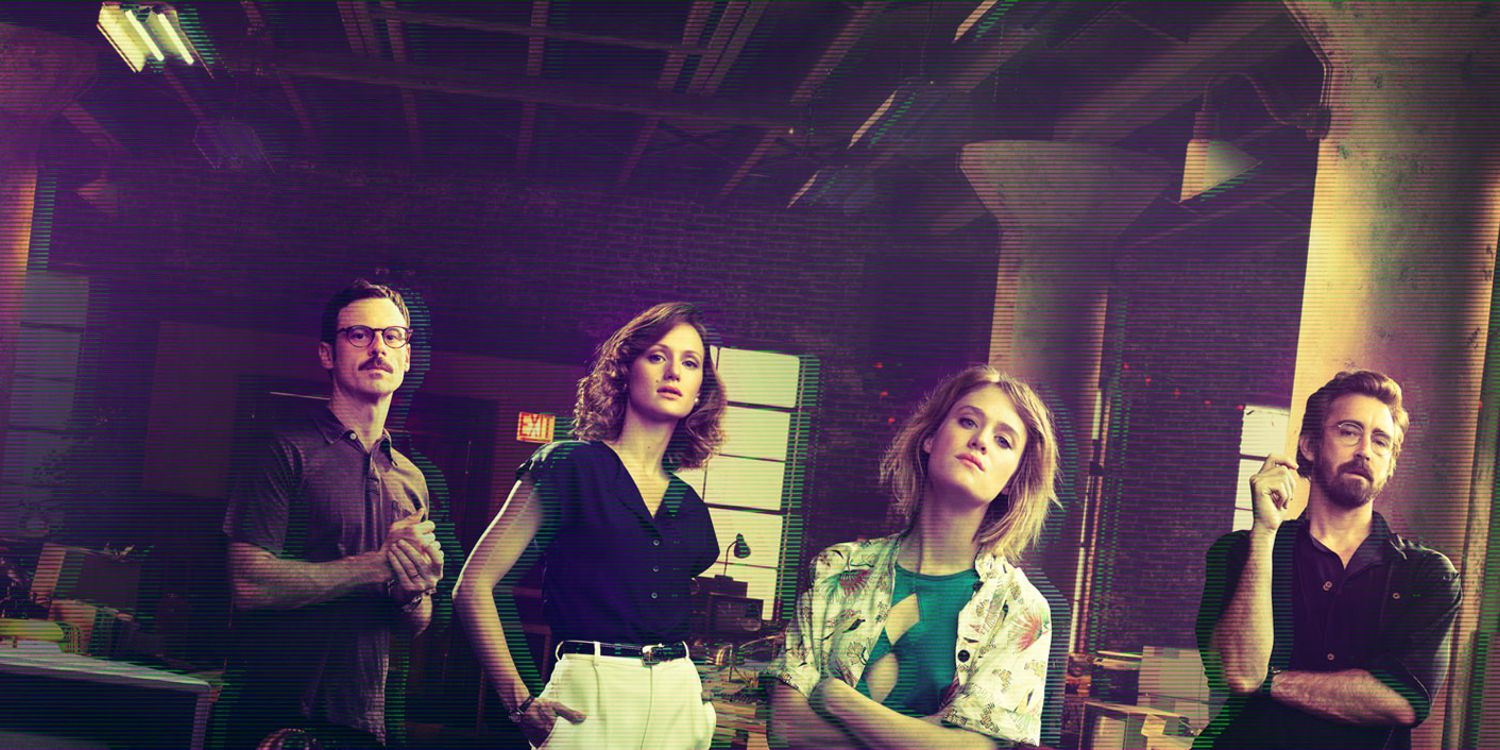 Available to stream on AMC+
Halt and Catch Fire was an AMC series that ran from 2014 to 2017, with four seasons. The show was set in the past, taking place in one decade period from 1983 to 1995, tracking the growth of the World Wide Web, with the title itself referring to machine code. With shows like Mr. Robot all about computer hacking, it provides a nice counterpoint to see a series about where the internet really got its start as a tool for everyone to use. If it wasn't for the World Wide Web, there would be no hackers like Elliot Alderson, so this is a nice look at where it all began.
19
Control Z (2020-2022)
Available to stream on Netflix
The plot of Mr. Robot followed a clandestine group planning a mass terrorist act via computer hacking. Part of the suspense was trying to realize who was to blame, who set everything up, and how everyone played their roles in the entire organization. For people who love shows with this type of mistrust and deceit, the underrated 2020 Netflix drama Control Z could be a perfect show to binge on. The series was about a hacker who exposed the secrets of students in their school, as they systematically set out to destroy everyone's reputation.
18
Altered Carbon (2018-2020)
Available to stream on Netflix
Mr. Robot wasn't a science fiction series, but it played with the same tropes. For fans who loved the technological aspects of shows like Mr. Robot, there is a Netflix sci-fi series that is just as smart and featured two very different seasons before its cancelation. Altered Carbon was a show that took place in the future where the wealthy could upload their consciousness and then download it into a new body after they died. In the first season, the consciousness of a wealthy man is downloaded into a former soldier, tasked to find out who killed him.
17
Counterpart (2017-2019)
Buy on Prime Video & Apple TV
The Prime Video series Counterpart plays with the idea of two different sides to the same person, similar to the themes in shows like Mr. Robot. In Mr. Robot, Elliot has dissociative identity disorder with an alter named Mr. Robot – a duplicate of his dead father. He has to come to terms with who he is during the series. In Counterpart, the series presents counter Earths, where there are versions of the same characters in both worlds. J.K. Simmons plays a boring analyst who ends up transferred with his counterpart, who happens to be a secret agent.
16
12 Monkeys (2015-2018)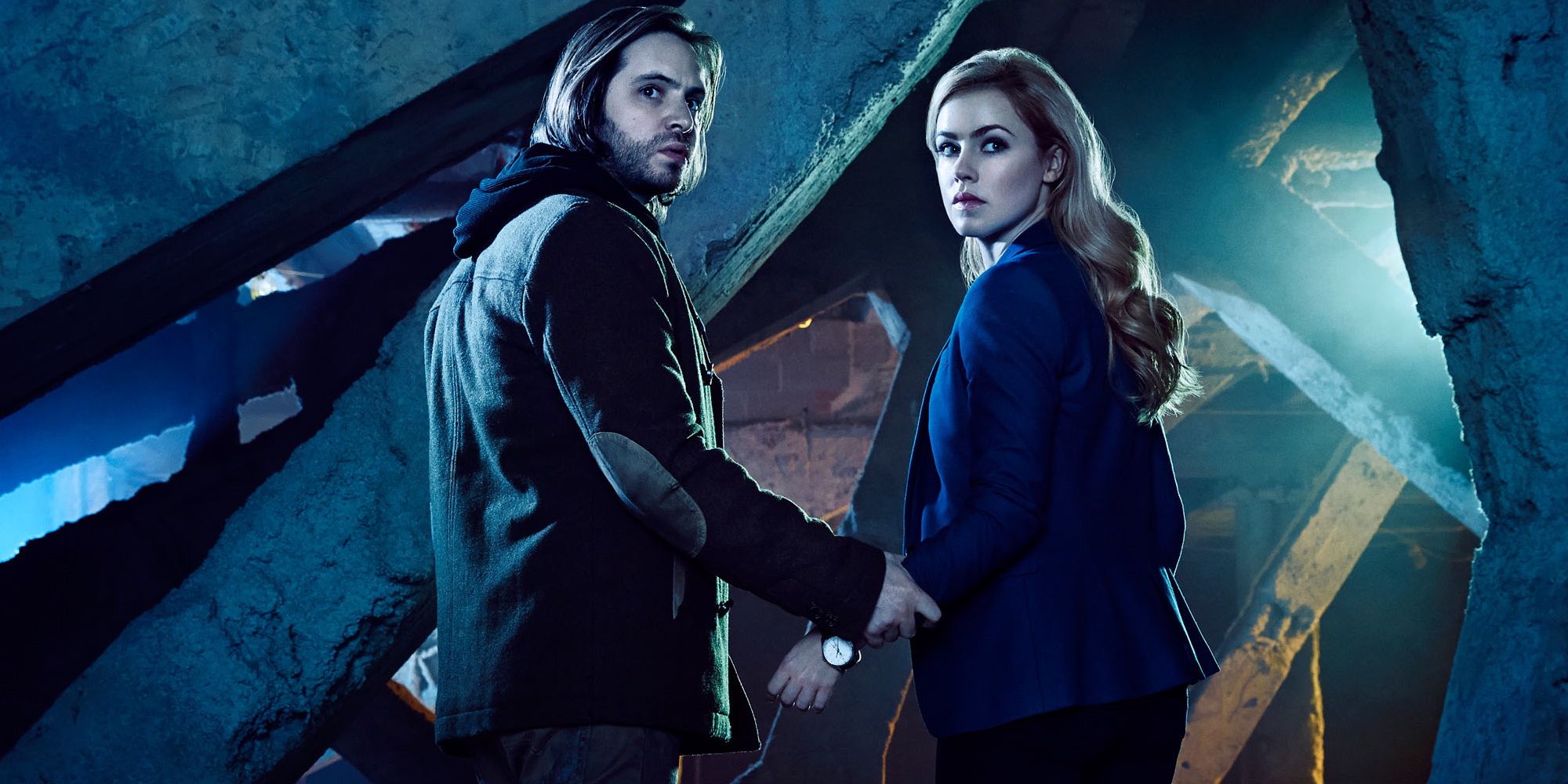 Available to stream on Hulu
Based on the movie of the same name, SyFy made 12 Monkeys into a series that lasted for four seasons. Much like shows like Mr. Robot, this series played around with a clandestine group that plans to destroy the world. Much like the movie, a group from the future sends people back in time to find a way to stop the incident that decimated the planet. The series was allowed to finish its run, so unlike many SyFy shows that end up canceled in their prime, 12 Monkeys has a beginning, middle, and end, and is ready to binge right now.
15
BrainDead (2016)
Available to stream on Paramount+
Braindead was a short-lived show that centered on politicians and people in Washington D.C. acting overly aggressively and radicalizing their political beliefs. The show had relevant social commentary on America's current political world while also having engaging storytelling and a mysterious and slowly revealed explanation of what was happening. It's an engaging and unique show, and nothing is as it seems when it comes to the political landscape. This bears a strong similarity to shows like Mr. Robot in that manner.
14
Mindhunter (2017-2019)
Available to stream on Netflix
Mindhunter is based on the real-life work of criminal profilers who coined the term serial killer and the show focuses on some of their first case studies of serial killers and looks into the psychology behind what made them kill. Mindhunter is an intense slow-burn show with stunning cinematography and deep commentary on why people are the way they are. This might be a little different in pacing and structure than shows like Mr. Robot, but it is similar in that both shows take a look at the human mind and asks what makes a person do something so outside the norms of society.
13
Silicon Valley (2014-2019)
Available to stream on HBO Max
Although Silicon Valley is more comedic than shows like Mr. Robot, it still operates with technology as its central plot and has some commentary about the potential dangers of new technology and how success can change people. Most of the series is an inspiring look at how the team of misfits creates a new and impressive app, which causes some of the members of the team to let the fame get to them and think they're unstoppable. The obsession with success and the technology focus of the show make it similar to shows like Mr. Robot.
12
Bodyguard (2018)
Available to stream on Netflix
Netflix's Bodyguard presents a tangled plot where the audience is never sure who to trust including the protagonist, which is a similar narrative of shows like Mr. Robot, where Elliott is revealed to be an unreliable narrator and protagonist. Bodyguard also deals with conspiracies within the government and is an intense and unpredictable show. With both shows offering twists and turns, and both featuring major moments that change everything a person thought they knew, they share more in common than some fans might believe.
11
Hannibal (2013-2015)
Available to stream on Hulu
Hannibal follows the iconic psychiatrist Hannibal Lecter as he sees patients during the day, but secretly kills and eats people outside work hours. Criminal profiler Will Graham interacts with him unknowingly and Hannibal plays with him and his team as they try to solve the murders he's committing. Hannibal is a stylish cat-and-mouse game storyline with extreme consequences. On top of the unreliable protagonists in the shows, they both also feature auteur showrunners creating visually dynamic showcases for their stories, with Bryan Fuller creating Hannibal and Sam Esmail behind Mr. Robot.
10
Black Mirror (2011- )
Available to stream on Netflix
Those looking for a series that's in the ballpark of the off-kilter nature of shows like Mr. Robot should find a lot to love about Black Mirror. It's different from Mr. Robot in that each episode is different, as this is an anthology series, so it delivers a new and inventive story about the horrors of technology with each episode. While Mr. Robot is not science fiction, and Black Mirror is, both shows offer a look at what can happen when technology gets into the wrong hands. Both offer a look at how tech can destroy society as a whole.
9
Person Of Interest (2011-2016)
Available to stream on DirecTV
Person of Interest revolves around the idea of a machine that can predict when someone will be involved, or perpetrate, a violent crime. The show initially begins as a somewhat standard procedural. The audience follows a former CIA agent who gets involved with a reclusive tech billionaire as they try to stop these crimes from happening. However, as the show continues, it delves deeper into its concept and becomes an awesome conspiracy thriller. The show is sci-fi, but keeps things grounded, giving it a strong connection to shows like Mr. Robot.
8
Orphan Black (2013-2017)
Available to stream on AMC+
Orphan Black is the series that put actress Tatiana Maslany's name on the map. The BBC America show followed Maslany as she took on the difficult task of playing multiple versions of herself. It's a show that is all about the life of several clones, and it involves shadowy conspiracies, evil corporations, and even evil clones. It's a fascinating binge-watch. With short seasons, it won't take fans long at all to go through. Much like shows like Mr. Robot, this series keeps the viewers on their toes and never lets up until the explosive climax.
7
Dexter (2006-2013)
Available to stream on Showtime
While Dexter wasn't as strong storywise in later seasons, it remains one of the best shows that Showtime ever produced, and was still popular enough to warrant a revival a decade later. The series is based on a popular book series and follows Michael C. Hall's character, Dexter Morgan, who works as a forensic technician for the Miami PD. However, when he's not solving crimes, he's hunting down evil people and murdering them to keep his own inner demon at bay. Just like shows like Mr. Robot, Dexter asks fans to follow an unreliable narrator who was the villain all along.
6
Legion (2017-2019)
Available to stream on Hulu
Legion is a short-lived FX series based on a Marvel Comics character. However, Legion is unlike any other Marvel television show out there. The series follows David Haller, a man with schizophrenia and hidden abilities who doesn't learn who he really is until he falls in love with another patient at a mental hospital. He begins to realize that some of the things he sees and hears may not be real at all. Both David and Elliott in shows like Mr. Robot are brilliantly painted, unreliable narrators who know even less about themselves than the viewers watching at home do.
5
Westworld (2016-2022)
Available to stream on DirecTV
Westworld was a high-concept HBO series about a massive theme park full of lifelike machines. There are multiple "worlds" within the park, including a place for samurais and beyond. The main thing they have in common is each is populated with extremely life-like robots that can do whatever the park guests want. However, when the robots begin to gain sentience, the plot really kicks in. While it is only similar to shows like Mr. Robot on a base level, both shows question what happens when technology is allowed to overtake society, and where the moral lines should be drawn.
4
Homecoming (2018-2020)
Available to stream on Prime Video
Homecoming is an Amazon Original series that starred Julia Roberts in its first season. Roberts played Heidi Bergman, a caseworker who helped soldiers in their transition back into normal life. Eventually, Bergman tries to start her life over somewhere new and realizes that something was terribly amiss in her old job. This psychological thriller is very intense and will certainly have fans on the edge of their seats. The series is based on a popular podcast of the same name, and fans of shows like Mr. Robot will find a lot to love about the mystery as it slowly unfolds.
3
Twin Peaks (1990-1991, 2017)
Available to stream on Paramount+
Most mystery shows take at least some inspiration from Twin Peaks. Despite only airing for two seasons initially in the 1990s, Twin Peaks has become an example of iconic television and storytelling. The show is all about the weird and dangerous small town of Twin Peaks. Everything appears to be normal there until Laura Palmer is murdered. An investigation is launched by the main characters into discovering who killed her and in the process, a ton of dark secrets are dug up in the town. It is clear watching shows like Mr. Robot that they base a lot on the style and themes from Twin Peaks.
2
Utopia (2013-2014)
Available to stream on Prime Video
Utopia is a slightly lesser-known television show, but an incredible one nonetheless. The series revolves around a dangerous corporation and scientists that are capable of potentially sterilizing the human race. Everyone is in a race to discover a graphic novel known as The Utopia Experiments, which is said to predict epidemics. An American version was released on Prime Video, but it never hit the levels of the original British version. However, for fans of shows like Mr. Robot, the idea of a government conspiracy and the rebellion of society played a similar beat.
1
Humans (2015-2018)
Buy now on Prime Video & Apple TV
Humans is another sci-fi series from Channel 4. It starred Gemma Chan and wrapped up its short run in 2018. Its concept is somewhat similar to Westworld in that it follows a universe where people can bring humanoid-like robots into their homes to help them out with their day-to-day life. As fans might expect from a story like this, having robots with human-like capabilities is not necessarily the best idea. It's a very well-written series and had a passionate fan base during its run. For fans of shows like Mr. Robot, it was yet another look at the dangers of technology.
https://screenrant.com/shows-like-mr-robot/ 20 Best Shows Like Mr. Robot