A flight into the future the IBS way
American Airlines, the world's largest airline, operates 6,700 flights daily. Four flights often depart from their hub, Dallas Airport, at the same time. "Suppose the airport is closed on any day, say between 7 and 8 a.m., due to a storm. How can the airline rebook their flights quickly? How can it accommodate passengers again?" asks VK Mathews, founder of SaaS company IBS Software. "By then, some pilots and crew members may overstay their service, creating complexity as replacements need to be found quickly," he added.
Enter the company's iFlight software – a cloud platform that helps airlines manage operations, crewing and incidents. "If you look at the 20 largest airlines in the world, 15 of them are our customers," says the tall, burly founder of the Thiruvananthapuram-based company. "American Airlines, Air Canada, LATAM Airlines, British Airways, Lufthansa, Air France, KLM, Emirates, Etihad, Singapore Airlines, Japan Airlines, Qantas and Air New Zealand all use our software," he says. More importantly, IBS is at the table with some airlines – our job is to help our customers succeed. If they are successful, we will get more business," he says simply.
The takeoff

Around 26 years ago, Mathews quit his job as the airline's head of IT at Emirates because he discovered a gap. Today he heads a company that is worth $1.5 billion (Blackstone sold its 37 percent stake in the company to Apax for $450 million a few months ago) and powers the world's largest travel companies. "Approximately 53 percent of all cargo transported by air is managed by our software. And if you ignore the homegrown loyalty programs of companies like United and Delta, 23 percent of airline loyalty business comes from IBS software," says Mathews.
He describes how the company developed five platforms for the travel industry. There's iFly, which is about airline sales, reservations and passenger processing. iFlight, which manages flight operations, staffing and incident handling; iCargo helps transport air freight, iTravel Cruise is intended for cruise ships and iLogistics manages logistics in the energy business. "When it comes to the breadth of the product portfolio in this specialist area, there is no other company that can offer as much. Of course there are large companies that are more involved in certain products," he says.
During a three-hour conversation in his elegantly designed multi-storey house in Thiruvananthapuram, peppered with traditional Kerala snacks like Achappamrice HalwaWith homemade jackfruit chips and the pleasant babbling sound of an indoor waterfall, one can hear the fascinating entrepreneurial journey of this aeronautical engineer who joined the Indian Army as a computer science teacher, joined Air India as a systems analyst and then moved on to Emirates before taking the plunge into entrepreneurship . His smiling wife Latha occasionally adds to the memories.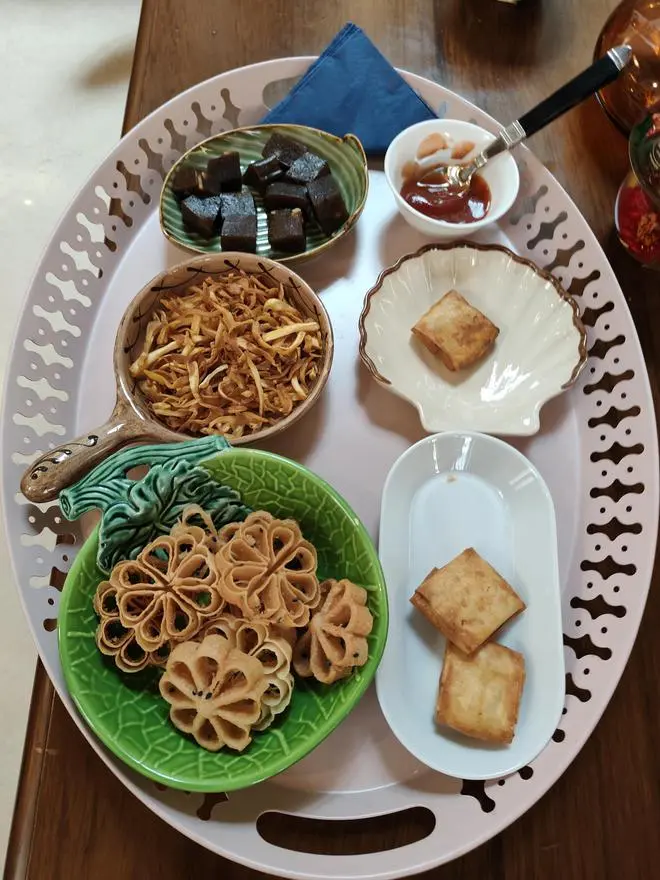 Mathews also discusses his business and life philosophy, sharing anecdotes about his relationship with his father, a banker (he was one of the founding managers of the Federal Bank), from whom he received great influence. From him he learned to always believe in the best in people and to trust them.
The detour into the army in his career was unexpected and unplanned. Mathews was born in Kizhakkambalam village in Kerala, which was in the headlines for the Panchayat model run by Twenty 20. He completed his engineering studies in Kerala before moving to IIT Kanpur to pursue a degree in aeronautical engineering. He describes how army officers back then came to IIT for short courses and he saw the peculiarities of their lifestyle – the mess, the clubs and so on. He jumped at the chance to teach computer science to army officers, but although he was a diligent teacher, much to his surprise, most of his classes failed – all of them officers his seniors. "I was too harsh in my assessment and expected too much," he says.
Spread his wings

Very soon he got out and joined Air India and then Emirates in Dubai, where he spent 14 fulfilling years. "I had a very happy time there," he says. He quit because he couldn't find anything suitable when purchasing new technology for the airline. "In the 1990s, a flood of new technologies came onto the market. But the aviation industry, which ironically was the first adopter of technology, was unable to take advantage of it because it was working with outdated systems. My search for a replacement for outdated technology was unsuccessful. It wasn't just Emirates, it was the reputation of all airlines and I thought there was an opportunity here," he says.
But in 1997, Kerala, where he started his software company, was not an easy place to set up, even though the Technopark had come up. "Initially I took out a huge loan – almost a million dollars. But how difficult it was back then for a company like us to start – the rules were such that I had to buy the premises in Technopark, it was a 99-year lease," he exclaims. "A significant portion of my loan was intended to purchase this space."
Potential customers who wanted to see the IBS facility had to fly in via Mumbai as the only international flight from Thiruvananthapuram at that time was an Air India flight to Dubai.
But despite the unfriendly business environment, things were going well at IBS until Mathews faltered for the first time in 2000. "It had nothing to do with the IBS business. This year the technology bubble burst. I had supported some friends who started some internet companies and they failed," he says.
He survived that, but then experienced major turmoil again in 2002 when Swiss Air, IBS's first customer (Emirates was the second) and had become a partner of the company for a few years before taking a 40 percent stake, Bankruptcy went up. "They were our biggest customer," Mathews says, describing how "well-wishers" urged him to close the company – advice he ignored. "It hasn't been a smooth journey – SARS was a problem for us, the subprime crisis, then Covid when all travel stopped."
But, says Mathews: "The confidence to overcome any headwinds you face in business depends on the type of support you receive from your team, the beliefs you hold, the purpose of the organization and this "How you maintain it." We are in a difficult specialty and it is not easy for a third world company to take a leadership position."
"I don't think we achieved it because we are the best technologically, but because we have the best value system. "That's a pretty important factor," Mathews says, remembering the first day – September 8, 1997 – when he faced his employees, mostly young programmers. "I didn't talk about our business or our technology. What I talked about were the requirements to become a good professional and build a great organization," he says.
"In fact, people only see successes and failures, but they don't realize that the real lessons in business and life are learned from the nuances of your journey," he says.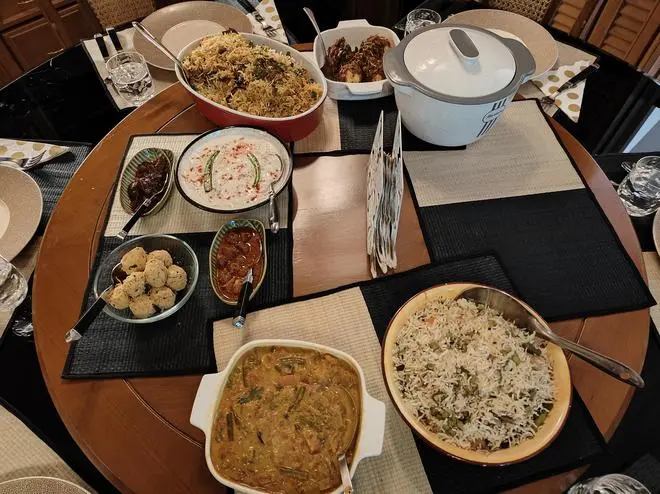 We are invited by Latha to continue the conversation at lunch and go to the dining room where a delicious selection awaits us – appamEgg curry, stew, salad, daal, Pulao, Raita and a very tasty mango chamanthi. The dessert is payasam.
Navigating to Growth

How did the name IBS come about? Mathews smiles sheepishly and says he was inspired by IBM. "I think they're a great company," he says.
The breadth of the portfolio Mathews talks about and the impressive number of customers is due to a series of strategic acquisitions – eight in total. The first was TopAir in 2002, which was acquired by EDS in Switzerland. "It was an asset purchase," Mathews says. The second purchase was Avient Technologies from Honeywell, which managed Heathrow and Gatwick airports. "Honeywell had acquired Avient from Fujitsu but wanted to exit after 9/11 while also selling to a company that could take care of its customers."
"Then we acquired companies in the hospitality and travel sectors. The idea behind the acquisitions was not to grow inorganically from X to 2x, but to acquire capabilities so that we could grow 4x or more," he says.
A series of funding made the acquisitions possible. Swiss Air supported the company in 2000. In 2007, General Atlantic invested $60 million to acquire a 22 percent stake in IBS. In 2016, Blackstone came in and pumped in $178 million – "up until then we had a lot of dividend rounds," says Mathews.
Flight path ahead

What is the vision for the next 25 years? "I view my entrepreneurship as a journey to a destination that doesn't exist," Mathews says with a benign grin. He says the company did not lay off any employees during the pandemic, but instead invested in research and development to strengthen its product portfolio. IBS has tried to list twice, but both times the timing wasn't right – one of them in 2020. "We will list, but not in India. It will be in NYC," he says.
His two daughters, both based in Dubai, are involved in the company – the younger one even plays an active role on the board. "She had irritable bowel syndrome, then worked at Morgan Stanley and now she's back," Mathews says.
"You don't have Indian airlines as customers," you ask. "We had Kingfisher and Jet," answers Mathews. "Indian civil aviation is one of the most difficult areas of business to enter. The costs of operations, aircraft maintenance, fuel and airport fees are higher here. And the ticket prices are cheaper. "If you look at the average ticket price, it is only 60 percent of the fare outside India," he says. But if anyone can create a successful global flight path, Indigo and Air India have that chance," he concludes.
https://www.thehindubusinessline.com/specials/corporate-file/a-flight-into-the-future-the-ibs-way/article67291260.ece A flight into the future the IBS way