Entertainment
Actress Roma Downey pays tribute to the tragic great-nephew who died in the Donegal accident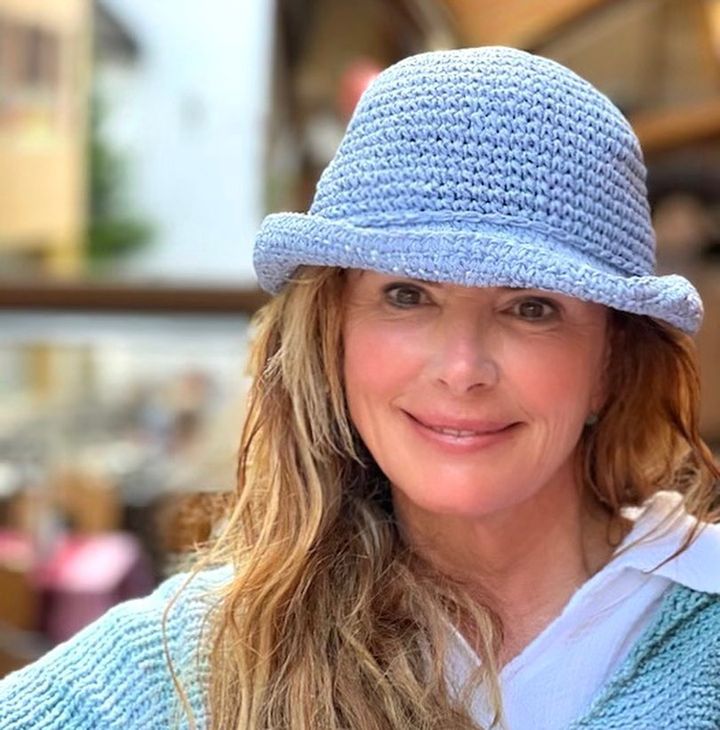 Thomas Gallagher (18) died in a collision on the R238 in Terrawee, Gleneely, on Sunday evening.
Thomas Gallagher (18) was killed along with his girlfriend Alana Harkin, also 18, in a collision on the R238 in Terrawee, Gleneely, at around 12.45pm on Sunday evening/Monday morning.
A third teenager was taken to Letterkenny University Hospital with injuries.
Ms Downey, best known for her role as Angel Monica on the CBS series Touched By An Angel, took to social media to ask for prayers for her family in Ireland as she remembered her great-nephew.
"I believe in the power of prayer to comfort, strengthen and heal," the Letterkenny native began.
"Please join me in praying for my family in Ireland as they grapple with a heartbreaking and painful loss.
"My niece Helen and her husband Dominick lost their eldest son Thomas, who was just 18 years old. Thomas died in a traffic accident on Sunday night.
"He and another teenager died in a car crash in Donegal. For both families the grief is unspeakable.
"My sister is Helen's mother and Thomas was Helen's firstborn and he was such a sweet boy. Kind, thoughtful, funny and smart. What a tragic loss for her.
"My heart breaks for them and I know that Thomas will be sorely missed by everyone, his mother and father, his brothers and sisters, his grandparents, aunts, uncles and cousins ​​and his entire circle of friends and community.
"He was very loved. Please pray for these two families who have lost a child, and especially for our Helen and Dominick, that the Lord will lovingly carry them through this tragedy and comfort their broken hearts. REST IN PEACE."
The teenagers were on their way home from Simpson's Bar and Restaurant in Carndonagh, where Alana worked, when the accident occurred.
Thomas was a graduate of Moville Community College, where his mother was a teacher, while Alana graduated earlier this year.
The teenagers will be buried this Friday after separate funerals.
Thomas Gallagher's funeral will take place in Ballybrack, Moville Parish, at 2pm.
The funeral mass for Alana Harkin will be at St Mary's Church, Bocan, Culdaff, at 11am.
The funeral will then take place in the adjacent cemetery, said parish priest Fr. Karl Haan confirmed.
Culdaff local district councilor Johnny McGuinness said the entire community was simply devastated by the loss of such young lives.
He said: "These were good young people coming home from work at a local restaurant but then the unthinkable happened."
"They were nice young people who had their whole lives ahead of them. They were young people coming home from work and it's not like they were out partying late into the night or anything like that."
Councilor McGuinness said the entire community was simply numb considering thoughts now turned to the holidays.
"People are starting to think about the holidays, and it's obviously a very family-oriented time of year."
"But to think that these poor young souls won't be with their families is hard to bear."
"But the community will come together and support the families as best they can, but it's very difficult to make sense of it all at the moment."
"Everyone is just so stunned that we are faced with such tragedy and loss again in our local community," he said.