News
Armed robber who shot at the ceiling during a raid on a Lidl store in Dublin has been jailed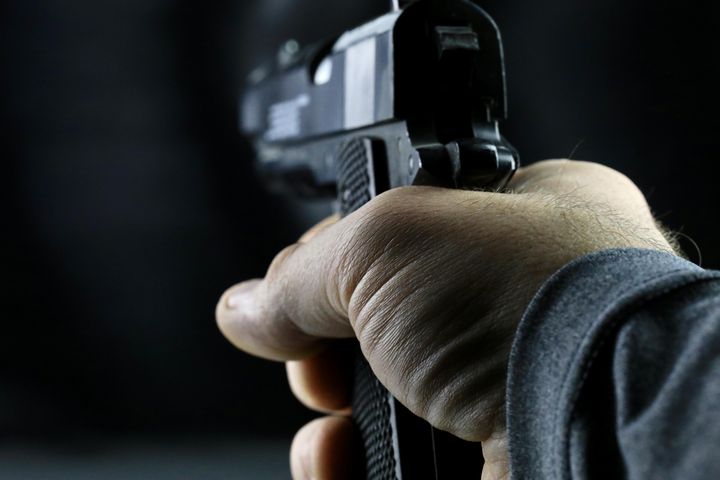 Paul Clarke (41), formerly of Coolock Drive, Coolock, Dublin, was sentenced to six years in prison by Judge Orla Crowe on Friday after pleading guilty to robbing a Lidl on Malahide Road with a pistol on November 13, 2019 to have.
At the time of the incident, CCTV evidence showed Clarke entering the Lidl before firing his pistol into the ceiling. He then made his way to two open cash registers before demanding money.
He took around €1,000 from these two cash registers. The tray inserts from these tills were removed and placed in a bag that Clarke had brought with her, Dublin Criminal Court heard.
Clarke was having difficulty exiting the building at this point. He had the store manager open the doors for him. He showed him the gun and threatened him with it.
Clarke requested that the other checkouts in the store be opened, but the manager told him that Lidl was only allowed to open the checkouts that were already in use.
Clarke then left the Lidl and got into a getaway vehicle driven by an accomplice.
Detective Garda Jason Flynn said the entire incident lasted "two minutes".
Gardai patrolling Darndale stopped the car containing Clarke and the getaway driver. They approached the two and found drug paraphernalia and cash. Gardai then arrested the two men and questioned them.
CCTV evidence from the area around the robbery and in Darndale confirmed it was the same vehicle used to escape the robbery.
During the course of the Gardai interview it emerged that clothing used in the robbery was found at a location in Darndale. Gunshot residue was recovered from the jacket Clarke was wearing when committing the crime and from the passenger side of the getaway car.
Clarke has 115 previous convictions, including two for false imprisonment and two for threatening to kill or cause serious bodily harm.
He also has a criminal record for an attempted robbery on October 1, 2021. He was sentenced to five years in prison and has been in prison ever since.
Sentencing Clarke, Judge Crowe described the incident as "extreme lawlessness" and a "very serious matter".
She took into account mitigating factors, including Clarke's admission of guilt and the fact that he apologized. However, she said aggravating factors included the level and nature of his previous convictions and the fact that he took a live weapon into the store and fired it.
Michael O'Higgins SC, defending, described the robbery as "opportunistic" and "poorly executed".
He said one of the tasks Clarke was assigned as a child was stealing "food and other staples" for his siblings, and how his backstory framed "anti-social behavior."
He said Clarke's childhood was "marked by drug addiction, homelessness, neglect and violence" and a large part of his criminal past was linked to this.