News
Ballymun man Ross Thompson has been jailed after the Mountjoy prisoner was stabbed seven times and stomped on his head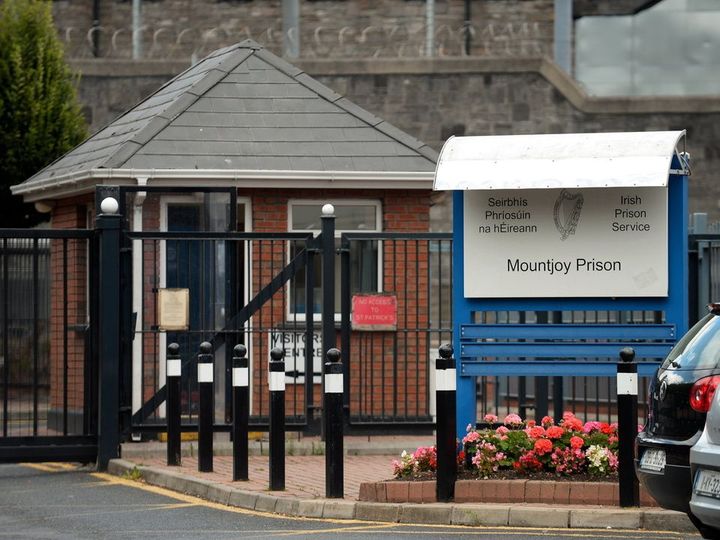 Ross Thompson (24), of Dolmen Terrace, Ballymun, Dublin 11, pleaded guilty to violent disorder at Mountjoy Prison on December 18, 2018
Ross Thompson (24), of Dolmen Terrace, Ballymun, Dublin 11, pleaded guilty to violent disorder at Mountjoy Prison on December 18, 2018.
Passing sentence at Dublin Circuit Criminal Court today, Judge Orla Crowe handed down a main sentence of seven years for Thompson's role in a "very vicious attack".
Judge Crowe said Thompson's conduct was "totally reprehensible and unlawful" and pointed out that the injured prisoner had his head stamped on 15 or 16 times while he lay on the ground.
The judge reduced the sentence to four years, retroactive to July 7 last year, due to Thompson's personal and mitigating circumstances, including his young age and his guilty plea.
The court previously heard the violent incident occurred in the recreation area at Mountjoy Prison around midday. The injured man was attacked by about six other prisoners, including Thompson.
Thompson pleaded guilty to dangerous driving, driving without a license and no insurance on May 18, 2021, in Shangan Green, Ballymun.
As of today, his driving license was revoked for three years.
CCTV footage of the incident at Mountjoy Prison in December 2018 was played to the court and shows Thompson kicking and stomping on the injured man.
During the incident, the victim was also stabbed up to seven times, but no weapon was recovered. Thompson was not involved in the stabbing and the investigating garda said there was no indication he knew a weapon would be used.
The Prison Service identified the people involved from the CCTV footage and initiated disciplinary proceedings.
Gardaí also gave those involved an opportunity to make a statement, but no one did at the time. The injured party did not want to cooperate with the investigation.
Thompson has 61 previous convictions, including two for assault, one for threatening to kill, eight for drug possession and 27 for traffic offences. He is currently serving a prison sentence of three years and three months, imposed last May by Dublin Circuit Criminal Court in connection with the reckless discharge of a firearm in June 2022.
Investigating Gardai agreed with Aoife O'Leary BL, defending, that her client was identified by the prison governor shortly after the incident. He also agreed that Thompson accepted his involvement during a disciplinary meeting and lost some privileges in prison.
It was further accepted that there was a delay and Thompson was not charged in relation to this incident until this year.
The court also heard that gardaí on mobile patrol stopped in the Shangan Green area of ​​Ballymun on May 18, 2021 to speak to five men.
While the Garda car was stopped, Thompson approached it on a scrambler bike. He revved the engine and then drove towards the patrol car, which had to swerve.
The scrambler bike climbed onto the footpath and Thompson left. The other males also had to jump out of the way.
Thompson ran away and when gardaí caught him he identified himself. He was arrested and complained of pain while in custody. Gardai noticed cuts and decided to release him so he could see a doctor.
Thompson had been banned from driving at the time. Investigating Garda confirmed to Ms O'Leary that her client was not on bail at this time.
Ms O'Leary urged the court to take into account her client's early guilty pleas. She noted that he waived his bail in connection with the violent disorder charge, accepted his involvement in the prison's disciplinary process and instructed his lawyers to ask whether he would be charged in connection with that incident. She said any delays in the case were not caused by her client.
Ms O'Leary told the court her client had developed a drug addiction to pills and had a difficult background. During his imprisonment he works as a cleaner.