Entertainment
Conor McNally, from Finglas, was caught carrying a shotgun to pay off alleged drug debts and is going to prison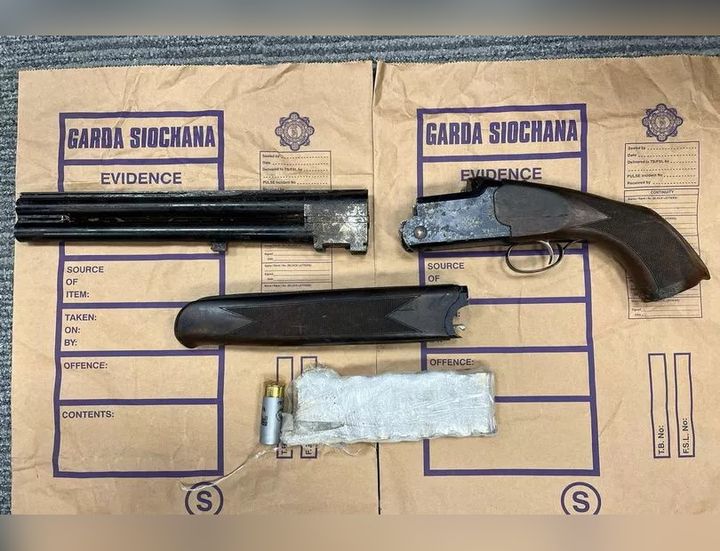 Conor McNally (26), of Cappagh Avenue, Finglas, Dublin, appeared before Judge Pauline Codd at Dublin Circuit Criminal Court
Conor McNally (26), of Cappagh Avenue, Finglas, Dublin, appeared before Judge Pauline Codd at Dublin Circuit Criminal Court on Monday.
He pleaded guilty to possession of a firearm and ammunition at Glasnevin Avenue, Dublin 11 on November 8, 2022.
Garda Craig Shields said he was on mobile patrol with his colleague shortly after midnight on November 8, 2022. They received information that McNally was allegedly in possession of a firearm.
Gda Shields and his colleague saw two men on bicycles on Glasnevin Avenue heading towards the village of Finglas. Gda Shields recognized McNally as he said he knew him from working with the general population in Finglas.
The two Gardai called for armed support. They then drove towards the two men in an unmarked car.
Gda Shields said he stopped to pick up the backpack that McNally had thrown away while armed gardaí stopped McNally a short distance away.
The Gardai drew their official firearms and identified themselves. McNally was immediately on the ground.
Gda Shields told the court that when he opened the backpack that McNally dropped, he found a sawn-off double-barreled shotgun along with eight shotgun shells.
McNally was arrested and taken to Finglas Garda station. He was interviewed several times but did not provide any information.
A subsequent firearms examination revealed that McNally had handled or fired a firearm or had come into contact with a firearm. However, Garda Shields told the court that Garda were not aware of any reports of a firearm being discharged that evening.
Fiona Murphy SC, defending, told the court that McNally was in possession of the firearm because "he had a drug debt" and that "there was a risk to his life at the time". She said: "He was advised that if he moved that bag he would remove the threat."
Ms Murphy told the court McNally had submitted a handwritten letter which painted "a pretty tragic picture" regarding his life. She said his mother's suicide as a child and his father's shooting as a teenager had "clearly psychological impacts." His father also had problems with addiction and gardai.
In the letter, McNally described memories of his father asking him to carry packages.
Ms Murphy said: "Given the troubled nature of his childhood, it only got worse." She told the court that McNally developed a drug addiction in his late teens.
She reminded the court that McNally had entered his plea at an early stage and that he was experiencing "extraordinary" difficulties that "provided some explanation" for his behavior.
Ms Murphy said: "He is not someone who doesn't want help or won't accept help" but that he will "welcome it with open hands." She said that McNally had sought mental health services during his time in prison and in enrolled in art and life skills courses
McNally has 44 previous convictions. These include convictions for weapons possession, theft, criminal damage, drug abuse, public order and road traffic incidents. These were all heard in the district court.
Judge Codd praised the Gardai for their intervention. She said: "The transport of firearms is a serious matter" that often occurs against the backdrop of "drug wars" and "gang feuds".
She took into account the aggravating factors of the presence of a firearm and ammunition, which she described as a "serious matter", as well as the nature and number of his previous convictions. She also said there was no evidence to support his claim that he had paid off his drug debt.
Judge Codd said the mitigating factors were that McNally had "expressed sincere regret" and that he came from a "very difficult background". She also noted positive reports from a psychotherapist who dealt with McNally.
Judge Codd imposed a sentence of five years, with the final year suspended on condition that McNally is of good behavior and receives appropriate counseling in prison.
The sentence was backdated to November 9, 2022, when McNally was remanded in custody.