News
Danny Healy-Rae declares war on deer – 'They caused deaths and left cars in shambles'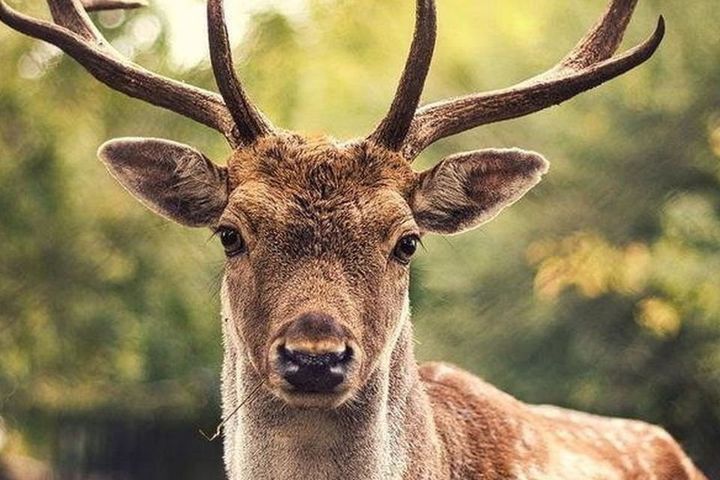 During questioning of the leaders, the Kilgarvan MP called on Mr Varadkar to carry out a proper cull, particularly of sika deer, which he said were "causing trouble" in County Kerry and putting the lives of motorists at risk.
"Deer have caused many deaths in our county. They have left many cars and vehicles in ruins and many people are uninsured. We in Kerry cannot continue with increasing deer numbers. They are everywhere, in droves. They are on every road in the county," he told the Dáil.
He said deer also made life "unbearable" for farmers.
"Farmers' crops and grasses were ravaged by these guys. Given the cost of fertilizer, life is unbearable for many farmers. They have weeded out the farmers," he added.
The issue was raised by Cllr Johnny Healy-Rae at a recent council meeting and Deputy Healy-Rae said that Cllr Healy-Rae had rightly pointed out that they existed in every corner of Kerry.
"They are everywhere, on the Bonane Road, Lauragh, Tuosist, Moll's Gap, Sneem, south and east Kerry and on the N22 in Killarney. My son dismantled parts of his car on the N22 from Killarney in Ballydowney. They are located in Kilcummin, Gneevgullia, Scart, Rathmore and Castleisland. Along with the carnage on our roads, they have also evicted the farmers," he added.
The TD referred to the late Terence Casey, the former South Kerry coroner, who criticized the NPWS following an inquest into the death of Susan von der Geest, a Killorglin mother. It was alleged that she swerved to avoid a deer and died.
An Taoiseach Leo Varadkar said there were many aspects of road safety and while he accepted that "animals on the road can pose a risk to road safety", he said there were also other aspects such as speeding, behavior and education.
"The constituency I represent is very different to Deputy Healy-Rae's, but we have a significant number of deer in Phoenix Park. Sometimes they get out and cause problems for road safety. I can understand that deer left unfenced can raise road safety concerns and potentially lead to very real problems across the country," he said, adding that he did not believe a national killing program was needed, as there is a forum for deer management and killings are already taking place.
Deputy Healy-Rae said nowhere near enough deer had been killed and argued 100,000 licenses were needed rather than 5,500 as was granted.
"The Government is talking about increasing penalty points and reducing speed limits, but we must confront this threat on our roads. After all, sika deer are just vermin and that's the truth. We like our red deer and do our best to maintain this herd."