Entertainment
Dublin thug Anthony Connors, who has amassed a 150-year prison sentence, has been sentenced to six more prison terms for robbing a priest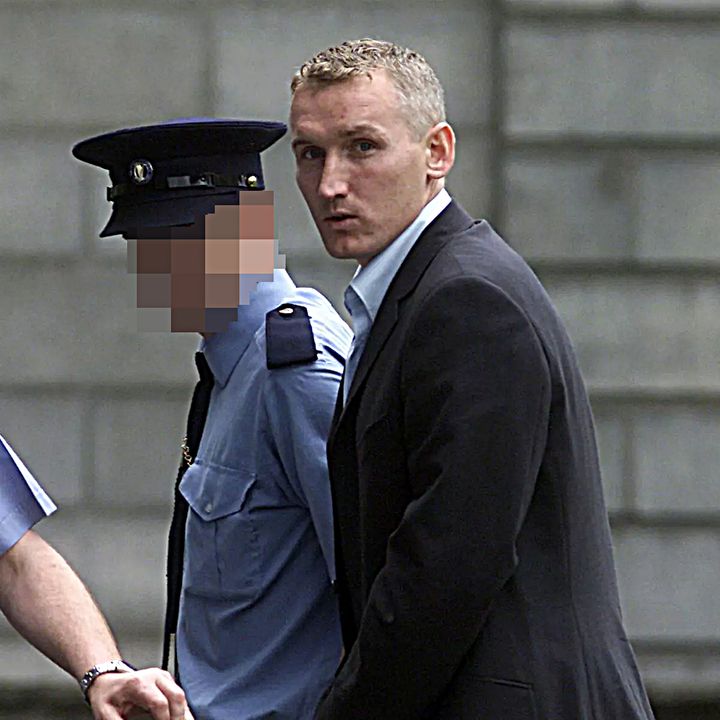 "He wasn't very intelligent, the CCTV was crystal clear." He wasn't wearing any hat or hoodie.
Violent thug Anthony Connors, 47, who has amassed sentences totaling more than 150 years throughout his adult life, was sentenced to a further six years in prison earlier this month after pleading guilty to robbing a priest at a vicarage in Coolock in the north had pleaded guilty in Dublin on September 30, 2021.
Connors, who has terrorized elderly victims for decades, had an address on South Richmond Street in Dublin at the time of the crime but previously lived in Darndale, north Dublin.
Connors has spent most of his adult life behind bars and is known for his vile attacks on the elderly in their homes, using threats and violence. He is so prolific that gardai across Dublin receive warnings as soon as he begins serving his sentence.
Among his many previous victims was a 100-year-old woman who he snatched from her bed as he searched her Dublin home looking for money.
Because he targets older victims, he spent much of his time isolated behind bars, fearful of attacks from other inmates disgusted by his crimes.
Connors had just been released from prison when he targeted a vicarage in Coolock in September 2021.
A priest, who is in his 70s and did not wish to be named, said Sunday world that he opened the door for Connors around 4 p.m. that day after the caller said he wanted to speak to a priest.
"He came in and sat in the living room for about a minute when it became clear he was there looking for money. I forget the exact details, but he said someone was after him and he had to leave the country, the priest said.
"I gave him a small amount and he said it wasn't enough. I said, 'That's all I can give you'."
The priest then started to leave the room when Connors followed him.
"I thought he was going to go out but I turned my back to him and he grabbed me and threw me to the ground. He dragged me into the kitchen and I was on the floor at that point."
Connors grabbed a large blade from a knife block in the kitchen.
"He took one of the knives from it, a bread knife, and said, 'We're going upstairs.' He had that [false] I had the impression that there was this treasure up there."
Connors forced the priest upstairs and made him sit in a chair while he searched his office.
"He spent a while collecting things and looking for money. I sat with my back to him and faced the door. I looked over my shoulder at him and he was looking through envelopes looking for money and I saw an opportunity and ran. It wasn't that I was planning on running, I saw the opportunity."
He jumped up from his chair and fled the room.
"I pulled the door behind me and was down the stairs before he had a chance to come after me and was out the door.
"I didn't look around."
Gardai were able to easily identify Connors from CCTV.
"He really wasn't very smart. The video surveillance was absolutely clear. He wasn't wearing any hat or hoodie," the priest said.
Connors has 61 criminal convictions dating back to the 1990s. Many victims were threatened with knives and scissors and several victims told how the incidents had changed their lives forever.
A previous court hearing said the average age of his victims was 74 and could be as old as 100.
With standard remission, Connors will be back on the road in two years.