Ensemble Fantasy Disney+ Show can actually be fun
Disney+ is new pasture Series present a rather unique opportunity in the world of "legacyquels," which is today's entertainment media landscape. Despite being ostensibly more bankable, recapturing the magic of a previous estate requires identifying the essence of its success lest the franchise's new stewards, trying to strike the right balance between nostalgia and irreverence, accidentally throw the baby out with the bathwater. This is going to be a nightmare for something like that war of starswho is loved for many different (and sometimes conflicting) reasons, but what about pasture? A far less precious object, partly inherent in nature – as serious as it takes the battle between good and evil, it also focuses on a character whose path to heroism was faking it until he made it. There's room to play and be appreciated here, and showrunner Jonathan Kasdan and his team are taking advantage. While its tone is initially difficult to decipher, pasture settles into an ensemble show that's ready to have fun and upends the conventions of high fantasy without losing sight of why people love the genre in the first place.
Years after the film's victory over the evil Queen Bavmorda, the kingdom of Tir-Asleen is enjoying a time of peace under the reign of Queen Sorsha (Joanne Whalley). The young future Empress Elora Danan was hidden and raised ignorant of her true identity in hopes that no other foreseeable evil would be tempted to breach the magical barrier protecting her lands. But on the eve of an arranged marriage between Sorsha's spirited daughter Kit (Ruby Cruz) and Graydon (Tony Revolori), the book prince of a neighboring kingdom, the first wave of new enemies strikes and Kit's twin brother Airk (Dempsey Bryk) is sold out. A group of young heroes decide to rescue the stolen prince: Princess Kit; her reluctant fiancé; her best friend and aspiring knight Jade (Erin Kellyman); seasoned adventurer and thief Boorman (Amar Chadha-Patel), who is promised a royal pardon for his participation; and Dove, a kitchen maid and Airk's not-so-secret mistress. But first, in order to learn where they must venture, Sorsha asks them to seek out the world's last living wizard – the Nelwyn named Willow Ufgood (Warwick Davis).
See Also: Andor Review: Rogue One Prequel Is Early Contender For Best Star Wars Show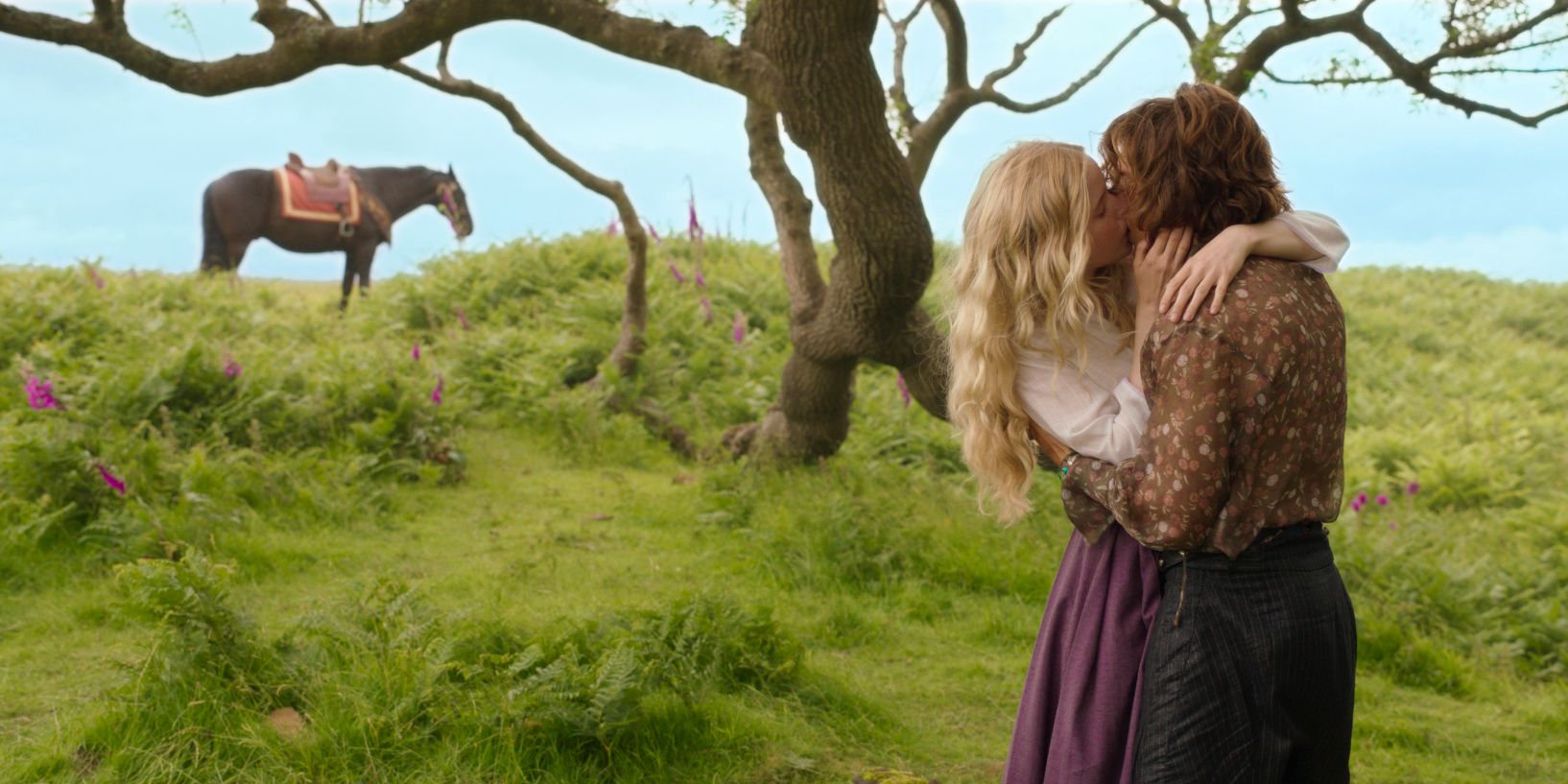 The first two episodes to premiere together have yet to lay the groundwork, and there's a good chance viewers aren't already inclined to enjoy one pasture-based story can be found here. The problem is mainly tonal. The series throws around so much high-fantasy tropes and jargon early on that it sounds ridiculous, and with that digital glamor that's Disney+'s signature look – only made more noticeable by flashbacks to the original film – it's possible to do this Misinterpret restart as overly sincere misfire. But there are some performances that don't fit this pattern. Bryk as Prince Airk, for example, must work quickly to establish the surprising layers of his villainous woman type before his disappearance fuels the narrative. Revolori as Kit's suitor, who has developed a particular sense of humor by showing intense discomfort in his social duties, is another, and it's clear that this is the result of his labor With the script, not against it. So the question is, is this new? pasture in the joke or not?
Once the quest begins in earnest, and particularly in Episode 3 (the full scope of this review), the show answers with a resounding yes. An embarrassed nod to the group dungeons-like combination of skills establishes the grammar of the show's fantasy clichés, which Kasdan & Co. then use to their advantage. Sometimes that means refueling pasture's thorny sense of humor that often inspires laughter in the hands of its young performers, who so naturally fire each other up. In other cases it is used to create interesting character folds and conflicts. These archetypes—the honorable knight, the wizened wizard, the plucky kitchen maid—exist in this fantasy world as social roles might in reality, and just as in reality, these guises are not always best suited to the people into whom they will force you. The way this creates friction at the party, at least on this sample of Season 1, is as intriguing as it is comedic.
This should mean future success by the laws of legacyquels pasture, as it seems inspired by a compelling read of the essence of the original. The film's Nelwyn protagonist (as the show hilariously brutally reminds its viewers) wasn't actually a wizard during his previous quest. But by playing one and believing he could make that dream a reality, he did Become a hero, and the reboot's characters seem to be headed for their own variations on that arc. There will be the usual lore digging (the shadow of Val Kilmer's Madmartigan is already looming), and there's also an understanding that cool creature effects matter (although we're hoping the show sparks an early tendency to play battles in darker creating darkness). But the guiding principle seems more fun than important. In this day and age when all intellectual property is treated like scripture, that's a refreshing change.
Next: Disenchanted Review: A Fairy Tale Gone Wrong Goes For Charming, Stuffed Sequel.
pasture Episodes 1 and 2 start Wednesday, November 30th on Disney+. The remaining six episodes will then be released on consecutive Wednesdays.
https://screenrant.com/willow-2022-tv-reviews/ Ensemble Fantasy Disney+ Show can actually be fun