News
Five-star Limerick hotel The Savoy must pay compensation after turning away a Traveler couple on their wedding night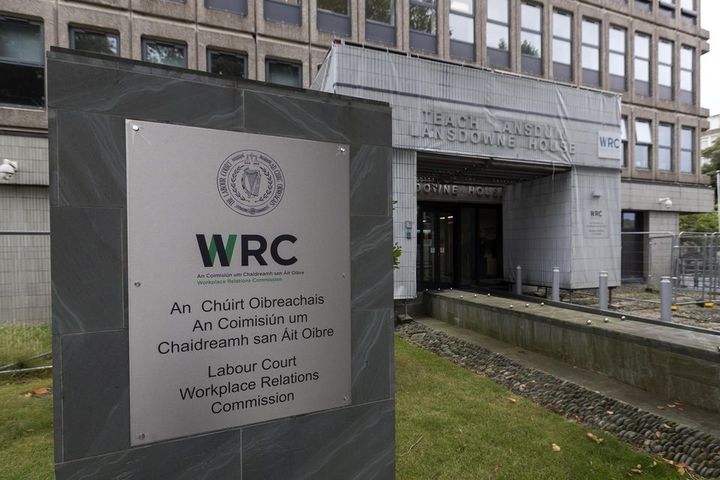 Her husband, Thomas Gammell, said his wife burst into tears when front desk staff told them the hotel "wouldn't make an exception."
Mary Jane Sheridan told the Workplace Relations Commission it was supposed to be the happiest day of her life – but she saw staff "talking amongst themselves" when she and her husband arrived and had a "feeling" they were being rejected.
Her husband, Thomas Gammell, said his wife burst into tears when front desk staff told them the hotel "wouldn't make an exception." [our] Wedding-night".
The Savoy Hotel in Limerick city wouldn't take a cash deposit and told him his debit card was "no good", Mr Gammell said.
"Even now [my] "My wife is upset about what was supposed to be a celebration," he told the court.
The newlyweds gave evidence earlier this year at a joint hearing on their discrimination complaints under the Equal Status Act 2000 against Labarre Ltd, trading as the Savoy Hotel.
The hotel rejects her complaints but is now subject to a compensation order in favor of Ms Sheridan after the WRC upheld her complaint. The court has not yet published its decision on her husband's complaint.
Mr Gammell said he would have "gladly paid a deposit" but said hotel staff were "completely unhelpful" and wanted him to leave.
Thomas Wallace-O'Donnell BL, acting for the hotel firm instructed by Dundon Callanan Solicitors, submitted to Mr Gammell that the requirement to have a credit card had "nothing to do with being a traveler" and that the hotel had its " Clear" policy on the Booking.com site.
"It was a policy when you were a traveler, but when you weren't a solution would be found," Mr Gammell said.
When Mr Wallace-O'Donnell told him that his brother, the best man, had been "abusive" to staff on the phone after the bride and groom had been turned away, Mr Gammell said the lawyer should put himself in the best man's shoes .
"The only job he had as best man was to reserve a room and [we] were thrown out through no fault of their own [our] own," he said.
The couple's lawyer, Anthony Feeney of Fergus A Feeney Solicitors, said it was a case where an "apparently neutral scheme" in the form of the credit card disadvantaged members of the traveling community as a group of people.
He said the 80 percent unemployment rate among travelers means few can meet the minimum income requirements to get a credit card.
Mr Feeney added that the credit card rule was "disproportionate and unnecessary" as the hotel had other options for paying a deposit – and went on to argue that a cash deposit or blocking funds with a debit card "would do the same thing if…" not greater protection."
Mr Wallace-O'Donnell said credit card policy had a "socio-economic aspect" and it was "perhaps unfair that some couldn't stay because they don't have a credit card".
However, he argued that this had "no connection to membership in the Traveler community".
In her ruling, Judge Ewa Sobanska accepted the hotel staff's evidence that there were "no exceptions" to the credit card policy – but said there was no evidence of the "alleged" past losses relied upon by the defendant to justify the credit card policy .
"The application of the policy of refusing accommodation based on the failure to present a credit card is not considered appropriate and necessary," it concluded, concluding that the hotel group had indirectly discriminated against Ms. Sheridan.