News
Former Sligo Garda player Charles Farrell (66) pleads guilty to using threats to demand money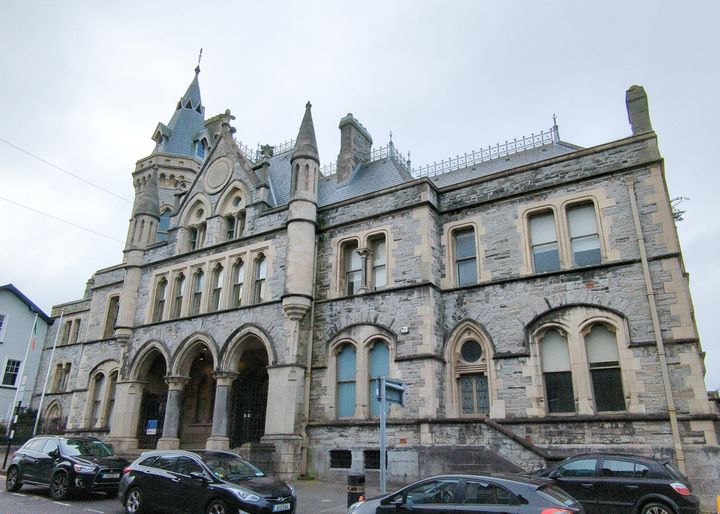 Charles Farrell, of Carrowteane, Skreen, Co Sligo, appeared before Judge Brendan O'Reilly in connection with charges that he aggressively demanded a percentage of the money in connection with an insurance compensation claim from two men.
The court heard from Sergeant Carmel McGrath.
She said the defendant was the driver of a car that was involved in a road accident in August 2017 in which his two passengers, John Connolly and Anthony Kearns, were injured.
The court was told that both Mr Connolly and Mr Kearns had legitimate claims for personal injury damages.
Sgt McGrath said Mr Kearns received a call from Mr Farrell in February 2021.
He was extremely abusive and threatening and demanded a share of the damages.
The court heard the defendant threatened Mr Kearns again when the two men met a month later.
Sgt McGrath explained that Mr Connolly also received a call from Mr Farrell. He was screaming and quite angry. He also referred to a firearm and cartridges and applied for part of the claim.
Both Mr Connolly and Mr Kearns made complaints to gardaí.
Three legally owned firearms were confiscated from the defendant's home, a repeating rifle and two shotguns. The sergeant told the court that Mr Farrell's firearms license was later revoked.
The judge asked if money had flowed and the sergeant replied that there had not been.
Victim impact statements were then read to the court.
Mr Connolly suffered psychological and life-changing effects as a result of the events, affecting his mental health. He lives near Mr. Farrell and is very worried when he passes his country.
He is afraid that the defendant could threaten him or his family.
Mr Connolly said he suffered serious injuries in the accident and was claiming compensation, which was his right.
Mr. Farrell threatened him with a gun, he said. He said he had no remorse for his actions and was motivated by money.
In his victim impact statement, Mr Kearns said the incident had caused him great distress.
He said Mr Farrell's land was close to him and he was worried about meeting him. He said the threat of a gun worried him and his wife. It caused him great mental turmoil.
Mr Keith O'Grady BL, deputy defendant, said his client had served with An Garda Síochána for three decades. He had also served on the border. He said he retired in 2007 because of severe depression issues.
Mr O'Grady said his client had a long history of mental illness and alcoholism. The lawyer said his alcohol problem had now been addressed by his client. He had received treatment at White Oaks and was now attending AA meetings regularly.
Mr O'Grady said that both Mr Connolly and Mr Kearns were very decent and hard-working members of society.
He said they had been lifelong friends of Mr Farrell.
He said his guilty plea prevented everyone from being brought to justice. The lawyer said his client had acted in a most appalling and criminal manner. He asked Judge O'Reilly to consider not giving him a custodial sentence.
Mr O'Grady also said his client suffered a stroke last year.
Judge O'Reilly said that, based on the victim impact statement, these events appeared to have had an impact on the two men and changed their lives.
He said her enjoyment of life is a little limited now, but definitely different.
The judge said Mr O'Grady had highlighted his client's career in the gardaí but the law applied equally to everyone.
Judge O'Reilly said that in the eyes of the victims, Mr Farrell was a man who wielded considerable power throughout his professional career, even though he was retired. In the eyes of the layman, this remains even after a member leaves, whether it is real or not, and that is not the case, the judge said.
Judge O'Reilly ordered a probation report to be prepared on Mr Farrell.
He said the court was open to hearing proposals for appropriate compensation in the case.
Judge O'Reilly said it was a very serious matter. He adjourned the case to January 25.