"I would drag his ass off the boat"
Summary
Captain Lee Rosbach criticizes Luke Jones' handling of an incident of sexual misconduct and says he would have fired him immediately.
Lee commends Captain Jason Chambers and Chief Stew Aesha Scott for their calm and effective response to the situation.
Though Captain Lee is no longer on the show, he will continue to talk about Bravo and Below Deck on his new podcast, Salty With Captain Lee.
Captain Lee Rosbach struck Below Deck Down Underis Luke Jones after his sexual misconduct incident. Lee, the captain of the original series Under deckwas a mainstay in the Under deck Franchise. Over the years, he's practically become the face of the Bravo franchise and every fan's favorite captain. However, Lee recently announced that after ten years he will not be returning to the series. Even though he's no longer on the series, Lee will continue to speak out about the franchise.
On the first episode of Lee's new podcast: Salty with Captain LeeOn PodcastOne with co-host Sam DeCavalcanti, he spoke about Luke's firing and his thoughts on how Captain Jason Chambers handled the situation. "I mean, yes, I would have fired him, and yes, he would have gotten off the boat that night" Lee admitted."His departure would not have been as comfortable as under Captain Jason."
His co-host agreed, saying Lee threw Luke off the boat along with all his belongings immediately after the incident. "I would drag his A– off the boat' Lee confirmed. "He would have jumped up every single flight of stairs in the crew mess and then jumped down every step of the gangway until he landed next to the garbage bags where I would have picked him up with the rest of the garbage."
Captain Lee brings his "no-nonsense attitude" to the new podcast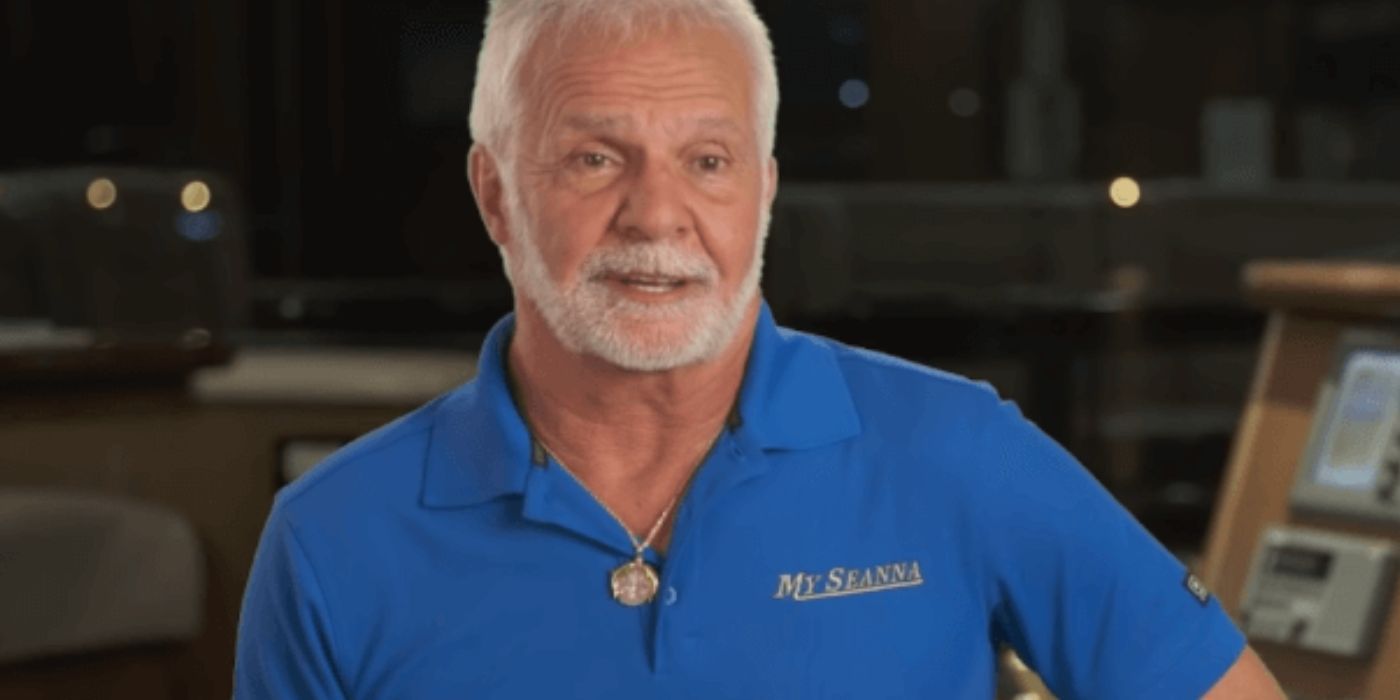 Lee launched his new podcast with a bang and chatted to his co-host Sam about it Below Deck Down Under Season 2 drama and other gossip set in the Bravo universe. In his first episode, Lee also addressed the interview with Bethenny Frankel and Raquel Leviss and the ongoing writers' strike. However, the focus of his podcast was his thoughts on Luke. In addition to admitting what he would do if he were captain, Lee also commended Captain Jason and Chief Stew Aesha Scott for their role in containing the situation.
Lee admitted that he "impressed"with Aesha and Jason, as he doesn't think he would have had the patience to be as calm as they were."[Jason] I definitely made the effort and got it right" said Lee, adding that the captain "responsible for anything and everything that happens. Jason did an excellent job"While the situation is uncomfortable for Luke, Lee endorses that Jason, as captain, handled the misconduct situation.
Overall, Lee would have treated Luke the same as Jason Below Deck Down Under. These situations can be difficult to deal with, but Jason did it to ensure the safety of the boat and crew on board. Now that Captain Lee's new podcast is widely available, he'll likely continue to talk about all things Bravo and Bravo Under deck.
Source: Salty with Captain Lee
https://screenrant.com/below-deck-captain-lee-lashes-out-luke-jones/ "I would drag his ass off the boat"