News
Irish citizen stranded in Gaza hits out as Irish passport holders removed from evacuation list for third time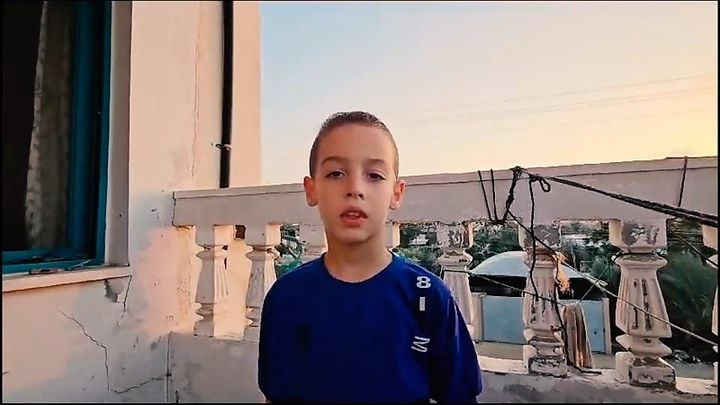 Ibrahim Alagha (38) and his wife Hamida are Irish citizens and own a house in Blanchardstown
Ibrahim Alagha (38) and his wife Hamida are Irish citizens and own a house in Blanchardstown. When the war broke out a month ago, they had been in Gaza with their three small children since June to spend a long vacation with relatives. Their children, all born in Ireland, are eight, three and four years old.
"Today [Thursday] A third list was published and again Irish nationals were not included. So far all European countries have been included – Great Britain, Germany, France, Belgium, Netherlands, Scandinavian countries, Greece, Italy, Croatia, Switzerland and many more. I think there should be an explanation as to why Irish nationals were left out.
"I just hope our names are on a list soon, before it's too late. Due to Israel's complete blockade and siege of the Gaza Strip since the start of the war, we have dangerously low water, food and energy supplies," he told the Sunday Independent from Khan Younis in southern Gaza.
Up to 40 Irish citizens are stranded in the Gaza Strip, including the Alagha family.
Ibrahim, an electronics engineer, owned an apartment in Gaza City that was completely destroyed in a bomb attack a few days ago.
He lived in the apartment with his wife and children until about two weeks ago when they moved to his father's house in Khan Younis, about 20 km away, as it is a safer area.
"This block of flats was attacked by an airstrike a few days ago and has now disappeared. We have many memories from there. All my savings have been used up. All of our dreams of having a home here where we would stay in the summer when we visited are now over. It was a nice apartment, we spent a lot of money on it. It's rubble now."
The family had three birds that they left in the apartment with enough food and water to last them for some time as they wanted to return. "The children had three birds as pets in the apartment. We left them plenty of food and water and planned to head back. But it became too dangerous. Of course, because of the bombing, the birds are now gone. The children are very upset that the birds were killed and our home is now destroyed."
The father-of-three said their food and water supplies remained "dangerously low" and he had to regularly starve himself so his children could eat.
Ibrahim remains in regular contact with the Irish Embassy in Israel, which is trying to evacuate the large group of Irish citizens stranded in the Gaza Strip.
"The big problem I have at the moment is that our fuel has now run out. So when we get the order to evacuate, we don't have fuel to go to the border and the distance is about 15 km. This is a long trip with three small children. It is also a very risky and dangerous journey. But if we got a message we would have to try to get there. We would have to find a way," he added. "The other problem is that phone coverage on the network is getting worse; it is becoming less and less reliable. I fear that I will soon be completely cut off from the outside world – then I will have no way of contacting the Irish Embassy about plans for a safe evacuation. I think it's now time for the Irish government to step in and help get all Irish passport holders out."
The family lives in his father's four-room house, also a former doctor's office, among a group of 90 family members and friends.
He continued that his children were "doing well" as there were many other children living with them and they had playmates and distraction during the day. However, he added that it becomes "more intense" at night due to the constant noise of airstrikes. "They all keep asking, 'When can we go home?'"
Taoiseach Leo Varadkar said there were around 40 Irish citizens in the Gaza Strip and the government would work closely with its EU partners to organize evacuations if necessary. On Friday, Mr Varadkar described Israel's actions in Gaza as "something close to revenge", marking one of the harshest criticisms of Israel by a leader of a European Union member state.
Ibrahim explained: "Me and my wife grew up in Gaza, so we have some experience with attacks. But my children were born and raised in Ireland and that is not the case. We just want to get back to Ireland."