News
Medical Council Ireland: Complaints increase by 29 percent as five doctors resign in 2022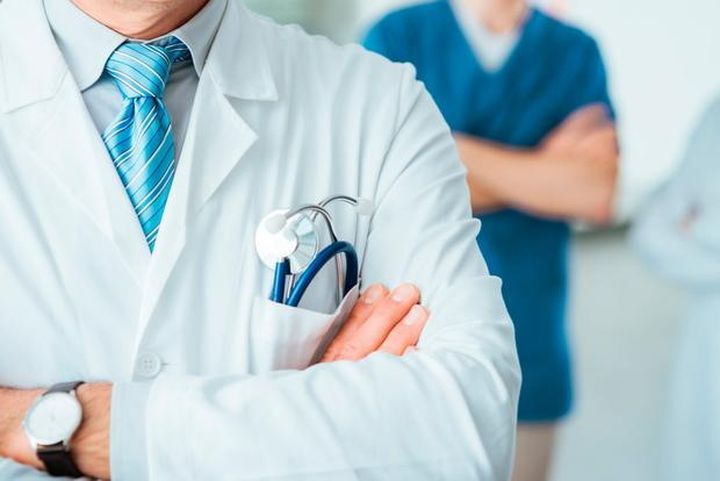 The five doctors cut last year compared to just one in 2021 and one in 2020.
This is according to the Medical Council's 2022 annual report, which also reveals that five doctors' registrations were removed from the medical register last year following fitness-to-practice investigations.
The five doctors cut last year compared to just one in 2021 and one in 2020.
The Medical Council's increased fitness-to-practice activity relating to doctors in 2022 underlines the fact that legal spend on fitness-to-practice requests increased by €1m to €2.87m last year while legal expenditure on High Court and Supreme Court proceedings relating to fitness to practice inquiries has increased more than fourfold from €189,182 to €852,024.
The Medical Council completed 29 fitness to practice inquiries last year, compared to 23 in 2021 and 27 in 2020. Of the 29 fitness to practice inquiries completed in 2022, 11 were public and 18 were private.
The number of outstanding Fitness to Practice requests increased last year from 93 in 2021 to 138 last year.
The annual report shows that the 301 complaints against doctors received in 2022 represented an increase of 68 compared to the 233 complaints received in 2021.
A breakdown of complaints shows that 227 complaints were lodged by members of the public and a further 38 complaints were lodged by healthcare professionals.
The Medical Council initiated 16 complaints after the doctor's conduct came to the attention of the Medical Council through the media or through other means, including anonymous complaints. The council filed an additional five complaints after being notified by another agency in another state.
Healthcare facilities, including private hospitals and nursing homes, lodged four complaints against doctors, while two were lodged by the HSE. Lawyers acting on behalf of the public filed nine complaints.
Forty of the complaints concerned alleged professional misconduct, with three complaints relating to alleged criminal convictions and a further 27 relating to alleged dishonesty.
Under the heading "Responsibility to Patients," 110 complaints related to communication, six related to physical and intimate examinations, and nine related to "refusal of treatment."
Regarding 266 complaints filed before an interim procedural committee in 2022, 179 decisions took "no further action".
The report shows that nine doctors were found guilty of professional misconduct in nine fitness-to-practice inquiries in 2022, compared to four doctors found guilty of professional misconduct in 2021 and five in the year 2020.
The council imposed a total of 20 sanctions on practicing doctors last year. In addition to the five doctors whose medical registrations were revoked, other sanctions included four suspensions, four were counseled, admonished or reprimanded and three were given written reprimands and a fine attached to four registrations.
A note attached to the annual report stated that "a number of proceedings have been brought against the Medical Council in the Supreme Court. The Council vigorously defends the procedures and is convinced that they will not be successful."
The medical association recorded a deficit of 782,019 euros last year, compared to a surplus of 2.06 million euros in 2021.
The deficit arose mainly because the council's legal costs rose from €2.5 million in 2021 to €4.43 million in 2022, while wage and salary costs increased by almost €1 million from €5.68 million . Euro rose to 6.61 million euros as the number of employees increased to 98.
The salary for the CEO position totaled 140,570 euros, while key management personnel received compensation of 1 million euros.
The council's income increased from €16.1m to €16.8m, of which €13m was retention fees; Registration fees of €3.4 million and other income of €376,558.
The number of doctors on the Medical Council register rose by 1,567, or 6 per cent, last year from 25,953 to a record 27,520. The number of registered doctors has increased by 50 percent in ten years.
54 percent of doctors were male and 46 percent were female. The report said that while there have historically been more male doctors than female doctors, in 2022, in the 20-35 age group, the number of female doctors was nine percent higher than the number of male doctors.