Entertainment
Ms Linda Finnegan, who admitted defrauding Dublin barbershop Waldorf Barbers of over €35,000, has been spared prison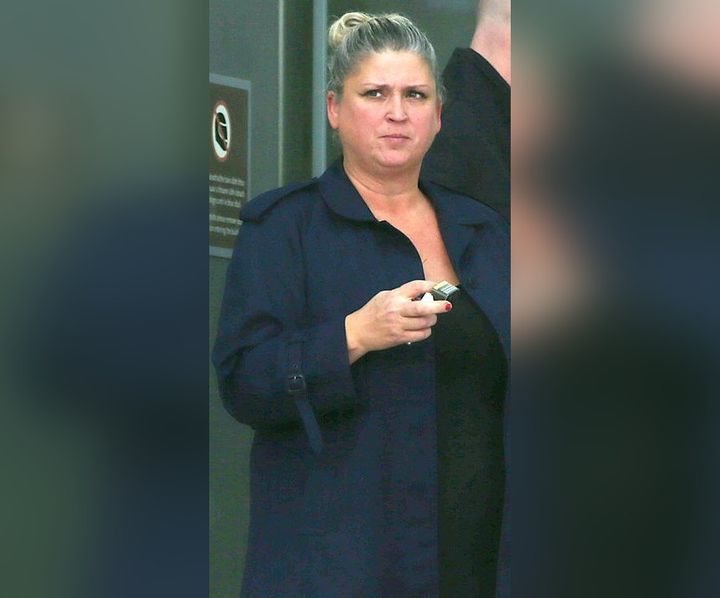 Linda Finnegan and her late father Liam Finnegan co-founded Waldorf Barbers in Westmoreland Street, Dublin 2
Linda Finnegan (51), of The Orchard Drive, Stamullen, Co Meath, and her late father Liam Finnegan together founded Waldorf Barbers in Westmoreland Street, Dublin 2 and ran it successfully for many years, the court heard.
However, the relationship between father and daughter deteriorated and Ms Finnegan pleaded guilty to fraud under the Companies Act on March 27, 2019, about a month after her father's death from cancer.
In sentencing today, the court found that Ms Finnegan had fraudulently induced the Bank of Ireland to transfer the sum of €29,000 to her on the day in question.
The court heard she initially denied three charges of theft and accepted a trial date, but when presented with the indictment she pleaded guilty to a fourth count of fraud.
Judge Orla Crowe said Ms Finnegan's actions had resulted in the company going into liquidation. However, the judge acknowledged that the defendant believed she was entitled to withdraw the money.
Judge Crowe set a total sentence of two and a half years, but given Ms Finnegan's guilty plea and other mitigating circumstances, she reduced this to one year and nine months and suspended it entirely.
The court also found that Ms Finnegan had shown remorse and was a hard-working mother who had cooperated fully with the Garda investigation.
At an earlier hearing, Garda Martin Doohan told prosecutor Garrett McCormack BL that Ms Finnegan and her late father were both directors of the hair salon until a "significant dispute" arose in 2016.
The court heard that when Liam Finnegan was diagnosed with cancer in 2016, he ceased his day-to-day operations and two other employees took over management.
Mr Finnegan died in February 2019 and the two employees continued to run the company.
Bank statements provided to gardaí by the company the following year show two withdrawals in March 2019 without Linda Finnegan's authorization of €4,950 and €28,000.
A month later, Ms Finnegan withdrew €2,651 from Waldorf Babers, again without the company's permission.
Gardaí obtained a search warrant for Ms Finnegan's home and took officers to her bedroom where she pointed to two envelopes containing cash sums of €4,950 and €10,000.
This money was confiscated by Gardaí.
The total amount embezzled by Ms Finnegan was €35,601, Gda Doohan said.
CCTV footage was captured of Ms Finnegan making the withdrawals in March 2019 and she was arrested by agreement.
The court heard that the late Mr Finnegan owned 75 per cent of the company and his daughter Linda owned a 25 per cent share.
The court heard Mr Finnegan left his 75 per cent share to the two other employees who ran the company.
The court heard Ms Finnegan initially attended a trial date but later pleaded guilty.
The company went into liquidation due to the fraud, but the two former employees continue to operate as Waldorf Barbers under a new company name.
The court heard Ms Finnegan had not attracted any attention before or since and had no previous convictions.
Gda Doohan agreed with Rebecca Smith BL, defending that Ms Finnegan had written a remorseful letter saying if she could go back in time and change the way she dealt with the situation, she would.
The prosecuting Garda also agreed that there was a problem with the father's will and that Ms Finnegan had had great difficulty growing up with her father in the family home.
Gda Doohan accepted it was highly unlikely Ms Finnegan would ever appear in court again.
Several letters from Ms Finnegan's friends, neighbors and family were presented to the court attesting to her good character and expressing their dismay that someone like her could end up in court.
The court heard Ms Finnegan left school at 14, attended a hairdressing course and has been working ever since.
Ms Smith said her client had played a big role in the company's growth and when she learned of her father's will in 2017, she sought legal advice.
Ms. Finnegan was a 25 percent shareholder in the company and believed she was entitled to withdraw money from the company, the lawyer said.
However, Ms Finnegan now accepts that her actions led to the company's eventual dissolution.
The court heard that the charges had weighed heavily on her in recent years and her marriage had failed.
Ms Finnegan is on welfare and has three children, two of whom live with her. The lawyer said they are currently having housing difficulties.
The court heard that Ms Finnegan provided an amount of €14,900 to the company's liquidator.