Lifestyle
"My office goes overboard for Halloween."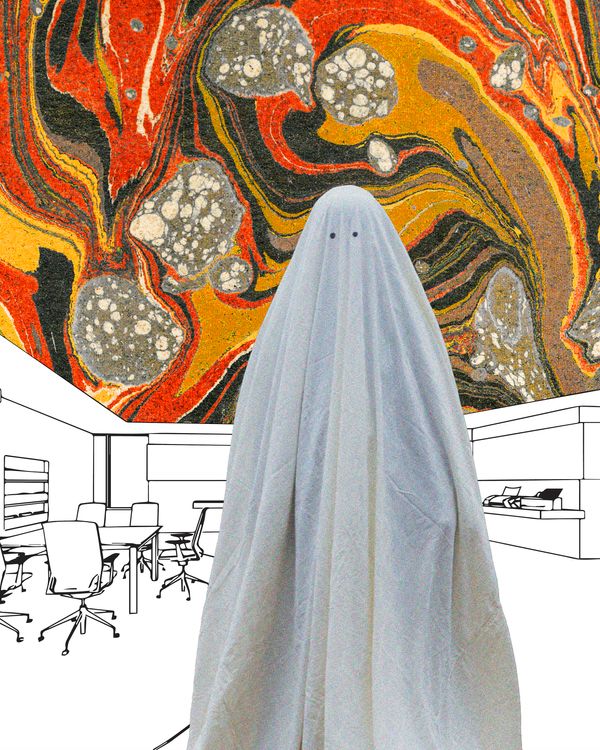 Photo illustration: by The Cut; Photos: Getty Images
Halloween may largely seem like an opportunity to eat lots of candy and drink pumpkin beer, but judging by my inbox, there are also plenty of opportunities for really weird things to happen at the office. Here are some questions from readers about Halloween and work.
I've worked in places where people like to dress up for Halloween, and sometimes I've wondered if I'm too uptight or if my coworkers just have poor judgment. I've seen people wearing costumes that showed a lot of skin (something I might wear to a bar but not to the office), costumes that seemed insensitive or downright racist (such as those based on cultural stereotypes). ) and costumes that just seem impractical (A guy I once worked with wore a full-body gorilla suit all day, and it wasn't easy to hear him speak in it.) I would have thought that my employers They would have set guidelines for costumes, but they never did! So what are the proper guidelines for Halloween costumes in the workplace?
You've got the big ones covered! Costumes in the workplace should not be sexualized, play on racial or cultural themes, or interfere with your ability to do your job. It's also worth thinking about what situations you might find yourself in on a given day and how appropriate your costume should be if that happens. For example, if you need to deliver bad news to clients or colleagues, you probably shouldn't do so in costume… or at least, if you do wear one, choose something that can be easily removed or modified so that you don't, for example, give someone terrible news while dressed as a porcupine about his state of health.
Ideally, employers would establish these guardrails in advance. However, they often only provide these after Something went terribly wrong (or they decided to close Halloween altogether at this point). When it comes to enforcing these policies, in most cases it makes sense to let the perpetrator's manager handle the matter (or not). However, if something is egregious (e.g. blackface), you are well within your rights to demand that the problem be fixed.
My office makes it a point to dress up for Halloween. Some people go all out and wear really elaborate costumes (my boss in particular rents extremely fancy ones) and pretty much everyone wears something creative. I'm not crazy about it at all, even though I'm usually okay with it. However, last year I just wore a witch hat with my normal work clothes and people seemed really disappointed.
This year I can't muster the energy to do it. I've had a tough few months with my family's health and I'd rather ride it out. I don't want to be a wet blanket, but can I just skip it this year without being labeled a bad team player or something? Do I have to explain why I am not taking part?
Consider this official permission not to dress up for Halloween this year. You don't have to give a big explanation as to why; You can just say in a casual tone, "There's too much going on this year!" Or heck, you can feel free to claim that you completely forgot about the day until you got to work.
It's very unlikely that this will label you as "not a team player," unless it's part of a larger pattern that your manager already cared about. In this case, it's not really about the costume anyway.
Many people in my office love Halloween and decorate themselves with decorations every year. In the past that meant black and orange streamers and balloons, pumpkins everywhere, fake spider webs and some fake skeletons. I have no problem with that!
But this year some of my colleagues went way overboard. They started decorating in early October and it seems like they are adding more decorations every day. We now have some really spooky things to see in all of our common spaces – I'm talking fake, mutilated corpses hanging in the hallways, a headless ghoul, a disturbingly realistic severed head, and other pretty macabre things. Last week, they also played Halloween noises in public areas: spooky music regularly punctuated by screams.
It doesn't seem to bother anyone, but I hate it. I don't want to spend my days surrounded by all this cruelty, and when my concentration is disturbed by screaming, it's really unpleasant!
It's too late for this year, but is there a way to ensure this doesn't happen next year? I don't want to have to work from home the entire month of October.
It's completely reasonable not to want to deal with gruesome depictions of death! I bet you're not the only one who would prefer to return to the less gruesome themes of the past few years, and you do definitely He's not the only one bothered by these screams.
Next year, talk to whoever is organizing the decorations well in advance (probably mid-September at the latest, since they started in early October this year) and say something like: "Last year, our Halloween decorations got really dark and spooky because of the fakery ." Corpses and severed heads and footage of people screaming. I found it very difficult to get around this. Could we tone it down a bit this year and focus more on pumpkins and witches so it's not so scary?" Chances are they'll understand and call back, but if not, you can take the issue to HR or your boss forward.
I love Halloween – really, Really Love it. I've never done this before, but I've always wanted to take October 31st off and make it an all day event where I sit around, watch scary movies, drink apple cider, and eat lots of candy. But I'm 32. Will I look childish if I request a day off next year? (I ask myself the same thing when I take my birthday off.)
Make Halloween free next year! Your plan sounds great and you can use your PTO however you want. Unless you necessarily tell them what you have planned for the day, your colleagues probably won't associate your day off with Halloween – they'll just assume you have an appointment or family in town or whatever other reasons why someone might take a day off.
Unless your office is particularly buttoned up, people probably won't think your plans are childish, even if they are did knows about them. The same goes for your birthday too. (Of course, this assumes that the time off doesn't fall during a particularly crucial period when it's all hands on deck for your team. If that were the case, that would change the calculation.)
I have an interview on Halloween. I thought about wearing a costume to show that I'm a fun person with a team spirit. Good idea or bad idea?
Bad idea; Do not do it! There is a high risk of giving the impression that you do not respect professional norms or that you are not taking the interview seriously. And even if you meet an interviewer who appreciates fun people with a team spirit, this probably won't be among the most important criteria by which he judges you. You want a potential employer to focus on why you're great at the job, not what you wear.
Find more career tips from Alison Green on her website. Ask a manager. Do you have a question for her? E-mail askaboss@nymag.com (and read our submission conditions Here.)