Entertainment
Nine men have been arrested in Waterford as part of a major "smishing" raid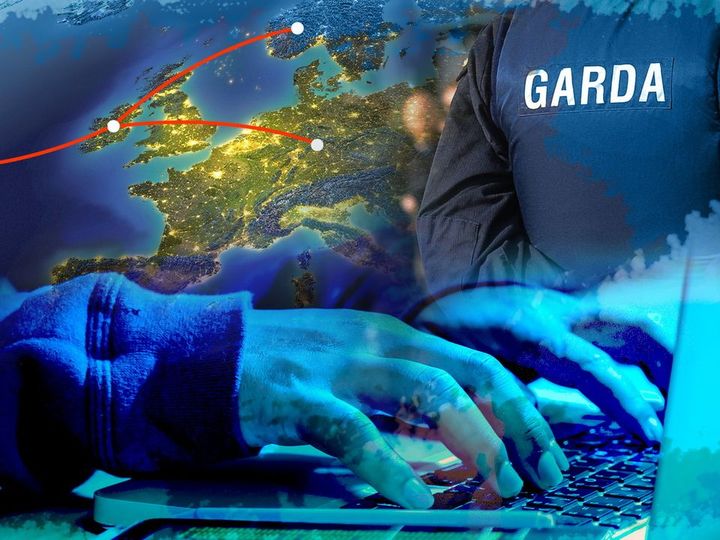 Gardaí attached to the Waterford Divisional Crime Hub have been carrying out what they described as a "complex criminal investigation".
Of the nine arrested, two are currently on trial for various alleged crimes.
Gardaí attached to the Waterford Divisional Crime Hub conducted what they described as a "complex criminal investigation" which resulted in the seizure of cryptocurrencies worth €1.12 million.
A further 30,000 euros in other funds were frozen, and vehicles such as a VW Golf and a Mercedes were also confiscated.
The investigation also found links to organized crime across Europe, the UK, Dubai and South Africa, as well as a property in Dubai.
The investigation focused on organized cross-border criminal activities related to the mass transmission of smishing texts, theft, deception and money laundering at home and abroad.
The crime of "smishing" involves fraudulent SMS and WhatsApp messages purporting to come from national post offices, delivery companies and financial institutions.
"Gardaí investigations have currently seized cash, vehicles and property suspected to be the proceeds of organized crime," the Garda Press Office said in a statement.
"The seizure of cryptocurrencies in October and November 2023 as part of the investigation represents the first major seizure of cryptocurrencies, now exceeding €1.12 million in organized cyber-facilitated fraud by An Garda Síochána."
The investigation is being coordinated by the Waterford Crime Office with support from GNECB (Virtual Assets Investigation Unit and FIU Ireland), GNCCB, Europol, Garda Passenger Information Unit (GPIU) and other Garda departments.
Europol and Garda links in Irish embassies are supporting the investigative team, along with other police forces, in taking these investigations internationally, Gardai said.
"Investigations to date have revealed that the criminal activity is taking place in a number of countries across Europe, the UK, Dubai and South Africa," Gardai added.
"The investigation is also conducting investigations against individuals of different nationalities who are multilingual and fluent in several languages ​​to deceive their victims both at the national and international level."
During an account takeover fraud briefing last week, Gardai reminded people to always be suspicious of text messages and calls asking for personal details or money.
Sophisticated fraudsters use text messages, calls and emails to trick the public into giving up their personal information to take over bank accounts, devices or debit and credit card details.
Account takeover fraud occurs when a person receives a text message (smishing), call (vishing), or email (phishing) from a scammer who appears to be from a bank, service provider, delivery company, or government agency.
If it's a text message (smishing), the scammers usually get the person to click on a link and enter their PIN.
This could result in a call from the fraudster claiming to be from their bank. The result is that the fraudster takes over their account or adds beneficiaries, such as money mules, and makes online transfers.
Alternatively, they can get the person to pay a small amount, such as a customs fee, using their card details and use this for other online purchases.
"If it is a phone call (vishing), the fraudster may call the person to inform them that they are being investigated for tax fraud and that they can resolve the matter by paying their bill immediately," Gardai revealed.
"They may ask for their bank account details, credit card details or their PPS number. They may also encourage them to download software like AnyDesk so they can take over their computer."
As part of the awareness campaign, gardaí are urging people to be careful about text messages, including those in the thread of previous genuine text messages from banks, and particularly when expecting a delivery.
Even when making cold calls, you should always ask the caller for their name and phone number. If you have any concerns, simply hang up and call your bank or service provider at the number on your bill or statement.
The advice remains: just because it looks like an Irish number doesn't mean it is.
Also, do not download apps that give scammers control of your device and never click on links.
You should never reveal your personal information, such as bank details, PIN numbers, passwords, one-time codes, PPS number and Eircode.
Gardai say if you have fallen victim you should change your passwords/PIN codes, report this to your bank as soon as possible and ask them to call you back. Then report it to Gardaí.