Overall, have a great Mother's Day weekend – WSVN 7News | Miami News, Weather, Sports
The weekend is here and the weather forecast has turned drier and nicer compared to what originally seemed earlier in the week. The reason is an upper low that is still expected to be heading our south, but this weekend dry air from the north and east will be heading into south Florida.
Expect partly cloudy skies this Saturday with a chance of scattered showers. It will remain warm and windy with sustained winds of up to 20mph coupled with high temperatures near average into the mid to high 80s.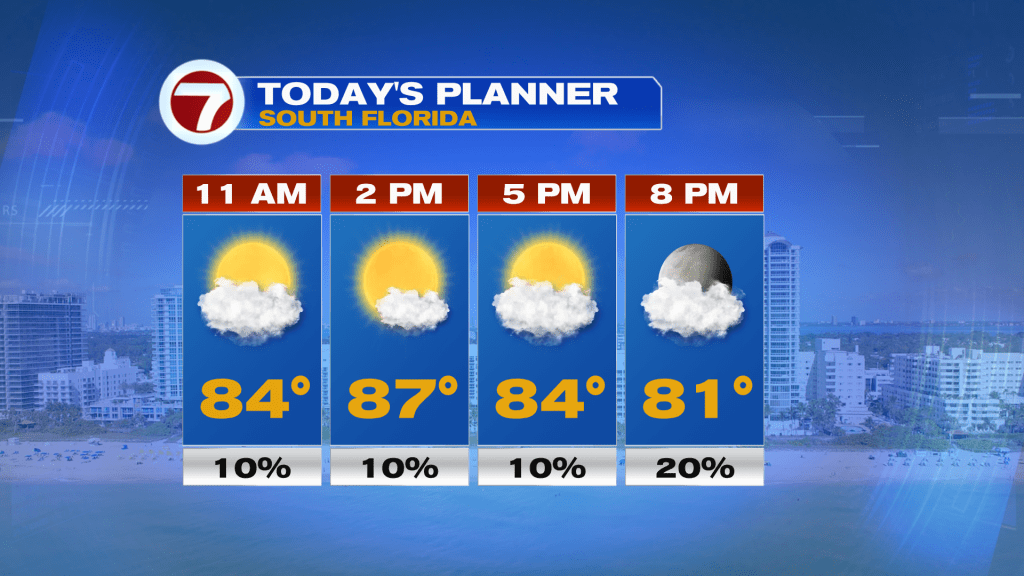 On Sunday, Mother's Day, you can expect a mix of sun and clouds, with a few showers possible in some areas. With a 30% chance of rain, most of the area will remain dry, but scattered showers are still expected. The day will be dry overall with high temperatures in the mid to high 80s and lighter breezes.
Now Monday, this appears to be the day with the highest chance of rain in the next seven days due to more moisture in place allowing for isolated showers and thunderstorms to develop, particularly in Miami-Dade and Broward counties.
It will then be hotter in the middle of next week and several days of highs in the 90's are expected as westerly/southwesterly winds develop.
In the afternoon there is a chance of occasional showers or thunderstorms, however humidity levels appear to be rather limited at this time.
https://wsvn.com/weather-blog/a-nice-weekend-overall-for-mothers-day/ Overall, have a great Mother's Day weekend – WSVN 7News | Miami News, Weather, Sports