Pamela Anderson and Julia Fox stopped by Pandora's NYFW party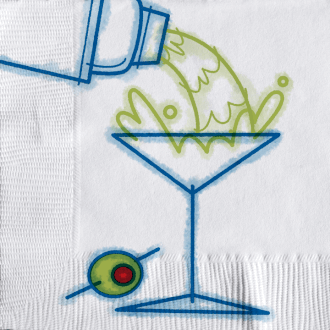 Last night, a crowd of celebrities, designers and influencers braved one of the sultriest nights of the summer in the name of lab-grown diamonds. Armed with pieces from Pandora's latest collection of synthetic jewels, they flocked to what the brand has declared its own "Lab-Grown Diamond District," an outdoor Fashion Week pop-up near Astor Place that features baby pink kiosks and fake newspaper stands were decorated for the evening.
"I thought it was going to be a lot colder here," Halle Bailey told reporters on the pink carpet, where hand fans were the hottest accessories. She was joined by a dazzlingly sequined Ashley Park, Ella Emhoff, accompanied by someone in a crocheted bonnet, and Barbie Ferreira with "lots of thick hair." The best-dressed guest, to say the least, for the weather was Julia Fox, who arrived with a mullet hairstyle and a bandeau and microskirt made entirely of wristwatches. Fox shared with me that she's having a hard time focusing on the Fashion Week events taking place this week because she's preparing for press work for her upcoming book. In the bucket. "The tea is scalding hot," she said of the book's contents, causing my sweat droplets to double in size. "I'm freaking out a little. I'm worried it might be too hot now." I wasn't sure if she was talking about her book, the weather, or both.
Hari Nef, Julia Fox and Ariana Greenblatt.
Photo: Billy Farrell/BFA.com
Because of course, all anyone could talk about was how hot it was, and most of the interactions I observed involved people waving their hands in front of their faces and reminding each other to stay hydrated. (The available drinks were pretty hit and miss – I swapped a suspiciously airplane-esque orange juice cocktail for a pink elderflower cocktail that kept me sufficiently sweet.) My only conversation that didn't involve the weather was with a jeweler , who excitedly asked me which of the two identical-looking stud earrings on her table was dismantled. "That's the point," she said when I told her they looked exactly the same. "You can't tell the difference!" And sure enough, I couldn't.
Caroline Polachek.
Photo: Billy Farrell/BFA.com
At one point, Caroline Polacheck (who gamely wore Tabi boots) began making an appearance, and I met up with Pandora brand ambassador Pamela Anderson, who looked breezy in an ivory silk ensemble that I wasn't surprised was The Row. She brought along her sons Brandon and Dylan, who looked like a cross between TikTok influencers and British models in their white shirts and light-wash jeans. "It's been a tumultuous few years," Anderson said in response to my question about her new, understated makeup look. "I was able to reflect on where I am in my life and who I really am. Sometimes in this job you become a caricature of yourself. I realized You know what? That's good enough. I love my garden and my dogs, and that's just how it is."