Lifestyle
Patty Jenkins and Zazie Beetz want more complex films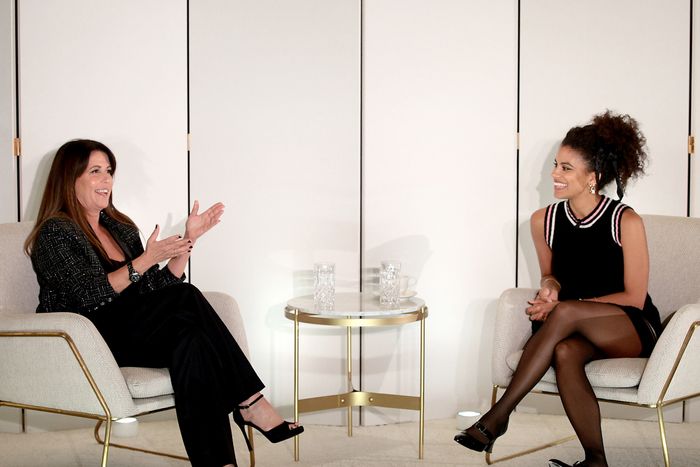 Photo: Dimitrios Kambouris/WireImage
On Thursday evening, guests gathered in a screening room at the downtown hotel Fouquet's for a conversation with director and producer Patty Jenkins and actress Zazie Beetz. The conversation was part of a nearly decade-long partnership between Chanel and Tribeca, Through Her Lens, a program that provides mentorship, funding and artistic development to female writers and directors.
Upon arrival, guests were greeted with quiet chatter in the room that smelled faintly of Coco Mademoiselle, while Coco Baudelle, Havana Rose Liu and Tommy Dorfman wore different versions of the brand's signature tweeds and quilted bags.
Jane Rosenthal, co-founder and CEO of Tribeca, looked across blue frames into the room and emphasized the importance of telling women's stories and empowering women, especially now. After a brief introduction, she invited Jenkins and Beetz to tell their own stories.
"There is no one path into the industry," Jenkins said of her transition from cinematographer to director. "I realized that I had to do something radical to change the way people viewed me. It was scary, but I was 28 and said I have to do it now or I'll lose my nerve."
The difficulty of making this transition inspired her to join Through Her Lens as a consultant. "I know how hard it is to get involved in these things," she says. "You have to offer the people behind you and the diverse voices an opportunity and support. Each of us has a harder time getting in the door."
Beetz pointed out that one of the dangers facing female filmmakers, in addition to the lack of opportunities and funding, is the lack of diverse and female-led crews behind the scenes. Jenkins' solution? Fund it yourself. "I've reached out to a lot of wealthy women and said, let's stop asking, let's start doing something, and they agree. I'm trying to work on a new way of doing things that isn't based on the same old systems," she said. "Once you realize your job is being laid off and you're never going to be treated the same way, then do it yourself."
Tommy Dorfman.
Photo: WireImage
The conversation shifted to complexity and emotion, two things they both want to convey in their work. "I stick with what is true to me, even if it makes the character unsympathetic," explained Beetz after the conversation. "I think that's what people think of when they see someone make a mistake on the screen. It's a human thing and I'm trying to embrace it." She spoke about the development of her character Van in the third season of Atlanta and the emotional reactions she received from those who either agreed or disagreed with her character's decisions. "Whether it's ugly or pretty, what feels true to me is leaning into that connection."
Watch the conversation below.