News
Sean Murphy: A Dublin man with obsessive-compulsive disorder believed he would go to hell if he hadn't stabbed his flatmate Michael Olohan, a court was told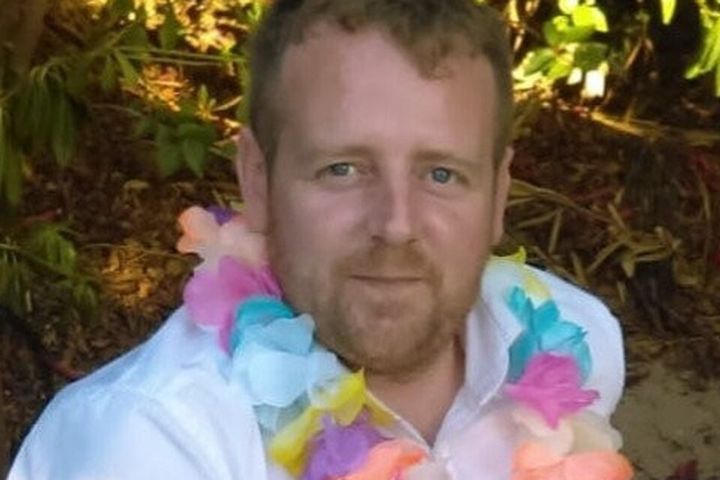 Dr. Ronan Mullaney said that when Sean Murphy stabbed Michael Olohan, Mr Murphy was "acutely psychotic".
Dr. Ronan Mullaney told prosecutor Ronan Kennedy SC that Mr Murphy was "acutely psychotic" when Sean Murphy stabbed Michael Olohan and was unable to stop the killing because he was convinced that he "saved himself and the world from very big events". Damage".
The jury was told that if a person is unable to stop their actions due to a mental disorder, they will be found not guilty by reason of insanity.
Dr. Mullaney said that even though the jury was not convinced that a verdict was reached by reason of insanity, it still remained that Mr. Murphy suffered from a mental disorder that "significantly impaired his ability to refrain from his actions." He would not be eligible for a verdict of murder, but rather guilty of manslaughter due to diminished responsibility.
Professor Keith Rix previously told the jury he did not accept Mr Murphy was psychotic. Professor Rix, who was unavailable to complete his statement today due to health reasons, said that in his opinion Mr Murphy could resist stabbing Mr Olohan, as he had done on previous nights when he was considering his Stabbing roommates.
Dr. Mullaney disagreed, saying: "I believe that his beliefs were absolutely true to him and he tried to evaluate what he thought was the right thing to do, but his thinking was based entirely on flawed conclusions because he was psychotic and delusional."
Mr Murphy (29), with an address at Bradóg Court, St Lawrence Road, Clontarf, Dublin 3, has pleaded not guilty to the murder of Michael Olohan (35) at their shared apartment in St Lawrence Road on August 13, 2020. Olohan is originally from from Poppintree in Ballymun, north Dublin.
The jury was told that at the time of the stabbing the defendant and the deceased were living together at Bradóg Court in a "step-down independent living facility" run by the psychiatric services at St Vincent's Hospital.
Mr Kennedy, on behalf of the prosecution, told the jury in his opening statement that Mr Olohan had lived there for a number of years while Mr Murphy had moved in four months before his release from the psychiatric ward at St Vincent's Hospital.
Dr. Mullaney today detailed Mr Murphy's long history of psychiatric problems, dating back to his teenage years. Mr. Murphy was first diagnosed with obsessive-compulsive disorder (OCD) at the age of 15 and was admitted to a psychiatric hospital at the age of 16.
He managed to complete his final exams with good results despite missing school for a long time due to illness, and went on to complete a science degree at the Dublin Institute of Technology at Kevin St.
Afterwards his mental health deteriorated, leading to further hospitalizations and a period of homelessness during which Mr Murphy came to the attention of gardai due to his bizarre behavior, the psychiatrist said. Mr Murphy was later admitted to St Vincent's as an involuntary patient after gardai arrested him following reports from concerned members of the public that Mr Murphy had been staring and talking to a tree for several hours.
Mr Murphy spent nine months in the psychiatric ward at St Vincent's before being transferred to Bradog Court because his condition had improved. However, in a letter written to his treatment team after the fatal stabbing, Mr Murphy revealed he had been thinking about killing someone for about two years. Dr. Reading from the letter, Mullaney said the defendant remembered there being times when he could ignore those thoughts and feel "happy and content," but those times had become less frequent. At Bradog Court, he said he had "hatched" a plan to kill Mr Olohan.
He said: "I realized that I now had a way to kill someone, that I could kill Michael by stabbing him in his bedroom." He described the urge to kill as a "ritual" and said he have a "need to kill, otherwise bad things would happen." He said there were several nights before the actual stabbing where he entered Mr Olohan's room "with a knife in his hand, ready to kill him, but then my thoughts changed" and he stopped.
He said he thinks about Mr Olohan every day and the "look on his face when he woke up and the roar when he realized what was happening".
He said: "Even though I know I was sick and there was no ill intention behind it, I still feel guilty and ashamed all the time."
During this year's interviews with Dr. Mullaney told Mr Murphy that he got on well with Mr Olohan and they had no arguments. Mr Murphy said he believed at the time that if he didn't kill someone, his "visions of hell" would come true and he would have to "suffer for eternity". He said he woke up around 5 a.m. and grabbed a knife from the kitchen that he had bought several weeks earlier with the intention of killing someone. He described going into Mr Olohan's room before experiencing a "frenzied state" and feeling like he had no control over his own actions.
He described his obsession with going to hell as "torture" and said he was on the verge of killing others before killing Mr Olohan. He believed that if he did not commit the killing, "the torture would continue and I would never be free."
Dr. Mullaney said that, taking into account Mr Murphy's long psychiatric history and all relevant evidence, he believed the defendant suffered from acute and severe obsessive-compulsive disorder with psychotic features before, during and after the stabbing. Referring to the Criminal Law (Insanity) Act, Dr. Mullaney said that if an accused person suffered from a mental disorder at the time of the crime that rendered him unable to refrain from his actions, a jury must return a special verdict of not guilty by reason of insanity.
Dr. Mullaney said obsessive-compulsive disorder was a mental disorder and that Mr Murphy was unable to stop his actions despite understanding the nature and quality of his actions and that what he had done was wrong. The psychiatrist said he was "unable to understand that it would be irrational to comply with his compulsion."
The trial continues tomorrow before Judge Mary Ellen Ring and a jury of six men and six women.