News
Simon Gubbins: Tributes paid to popular doctor and former Wexford GAA star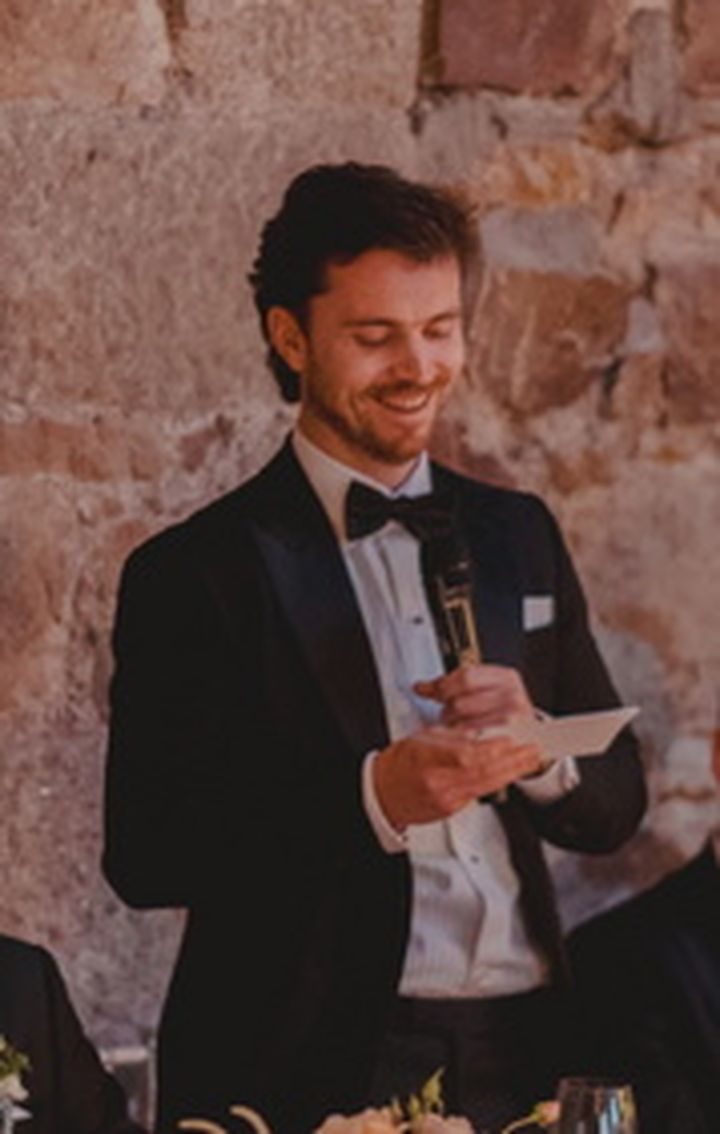 Simon Gubbins will be buried at Our Lady's Island Cemetery tomorrow afternoon following Mass at the Church of the Annunciation, Clonard.
Simon, of Maunsells Road, Galway and formerly of Church Avenue, Rialto, in Dublin and Dunderrow, Clonard, Wexford, died unexpectedly in Galway University Hospital on October 28.
"Dearly loved son of Anne and the late Dan, cherished brother of Shane, beloved fiancé of Amy and cherished brother-in-law of Kate," his obituary reads on rip.ie.
"He will be sadly missed by his loving mother, brother, fiancé, Shane's fiancée, grandmother Ciss, aunts, uncles, cousins, extended family, relatives and his large group of colleagues and friends.
"May Simon's caring soul rest in peace."
Simon had played for Glynn Barntown GAA club in Wexford, who had left a tribute to them on their Facebook page.
"Everyone at Glynn Barntown GAA Club was devastated to hear of the untimely death of our former clubmate Simon Gubbins," it said.
"Simon had a hugely successful career which saw the club win Premier U-14, U-18 and U-21 hurling medals as well as Premier U-14, U-16, U-18, U -21, junior and advanced soccer medals. Simon captained many underage teams."
The heartfelt post states that one of the last games Simon played with the club was the 2012 Senior Hurling Relegation, "where Simon was great in midfield and played a big part in retaining our Senior Hurling status" .
"Although we were sad to see Simon's GAA career come to an end at our club, we were all very proud of Simon studying medicine at UCD and we all knew he would go on to do wonderful things in his chosen career " adds the tribute.
"Simon will be remembered by his former teammates as a leader and team player on and off the pitch for his kindness, positive attitude and great sense of fun.
"We extend our deepest condolences to his mother Anne, his brother Shane, his fiancée Amy, his extended family and his large circle of friends."
Simon was also a member of Ferrycarrig Rowing Club in Wexford, who said they were "deeply saddened to learn of the untimely death of former club member Simon Gubbins".
"Our thoughts are with his family during this difficult time," said a Facebook post. "Rest in peace."
In the condolences section on rip.ie, one person said they were "deeply saddened to hear of Simon's untimely death".
"I had the privilege of working with Simon at the County Wexford vaccination center during the pandemic," one person wrote.
"Simon was a kind, gentle and caring doctor who was loved and respected by everyone who worked with him. My sincere condolences go out to all his family and friends. May his gentle soul rest in peace."
Another added: "I had the pleasure of meeting Simon as part of his GP training and he was an extremely kind, hard-working and caring person. It was a pleasure to have known him and my thoughts and prayers go out to everyone who was close to him. Rest in peace."