News
The death of Ballina-born Mayo woman Tracey Moran, 25, was left at the scene by her boyfriend Liam Ginty in what was ruled an accidental murder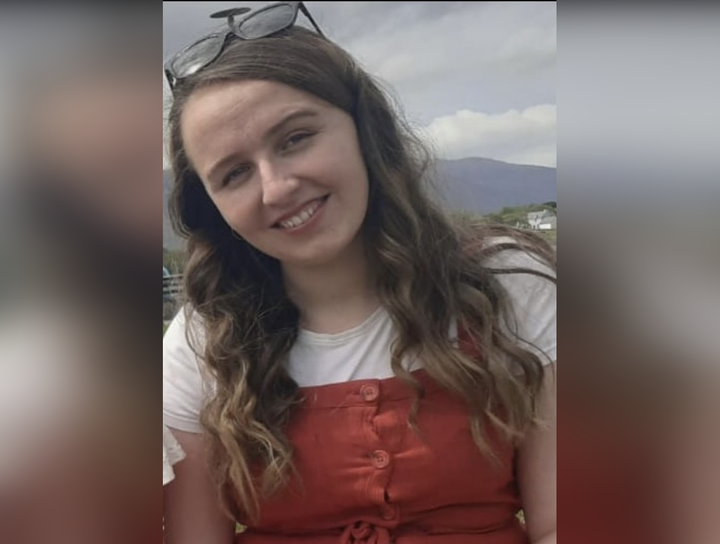 The inquest heard Liam Ginty was traveling at high speed on the wrong side of the road when he initially collided with a pillar
The inquest into the death of Mayo woman Tracey Moran, 25, an optical assistant from Glenamoy, Ballina, heard harrowing evidence from emergency services who attended to Ms Moran in her final moments.
Coroner Pat O'Connor said after a "very serious consideration" of the evidence he was led to record the "unusual" verdict of accidental homicide.
The investigation heard that Liam Ginty (28) of Inver, Ballintra, Belmullet, County Mayo was traveling at high speed on the wrong side of the road when he initially collided with a pillar.
The force of the impact was so great that a large part of the column was thrown 14 m from its base.
The court heard Ginty's Volkswagen Jetta narrowly avoided a head-on collision with a van just minutes before the fatal accident.
Ginty has since been sentenced to 16 months in prison for causing death by dangerous driving and leaving the scene of an accident shortly after 11pm on March 17, 2022 at Knocknalower, Barnatra, Belmullet, Co. Mayo.
"Although I cannot establish a finding of guilt, based on the evidence before me I suspect the murder was accidental," Mr O'Connor said.
Mr O'Connor described the sentence as "unusual" and said it showed the "seriousness" of the incident which led to the "tragic loss of a young woman".
The inquest heard that Tracey Moran was initially recovered alive from the rubble by gardaí, but succumbed to her injuries after being transferred to Mayo University Hospital in Castlebar.
Garda Aneas McNulty, of Belmullet Garda Station, told the inquest he was on his way to the scene when a van approaching him stopped him several times and asked him to stop.
The driver, Mr Michael O'Donnell, told gardaí that a few minutes earlier he had been hit almost head-on by a speeding car with its full headlights on on the wrong side of the road.
Gardaí continued to the scene and Gda McNulty told the coroner that they saw a badly damaged Volkswagen Jetta surrounded by a huge amount of debris.
Garda McNulty found Ms Moran unconscious but breathing in the passenger seat. The driver, Mr Ginty, was nowhere around.
After speaking to 999 dispatchers, Gda McNulty told the hearing he "very carefully" lifted Ms Moran out of the car and placed her on the ground.
Another officer placed his sweater under her head and a woman in a neighboring house wrapped her in a blanket. Gardaí ensured Ms Moran's airway remained open and counted each breath she took, saying "Now" to the 999 caller.
The court heard an ambulance and an experienced paramedic arrived at the scene very quickly and continued to fight to save Ms Moran as she was taken to hospital.
Sergeant Gabriel McLoughlin, Garda PSV Inspector for Mayo, gave evidence that the incident occurred on a narrow road where the speed limit was 80km/h. The actual speed at the time the Volkswagen Jetta lost power was 56 mph, Sergeant McLoughlin said. He added that the incident occurred on the wrong side of the road.
The inquest heard Ms Moran and Mr Ginty were together in Belmullet before the accident. The inquest also heard from Ms Joanne Padden, of Binghamstown, Belmullet, Co Mayo, whose statement was read out into evidence.
Ms Padden said she only came across the accident after it happened and when the road was closed she turned back towards Belmullet. She observed a man dressed in black who seemed to wobble on his feet.
Fearing he would be hit by a car and cause another accident, Ms Padden pulled over and asked the man if he needed a lift home.
She said the man, who she later learned was Liam Ginty, thanked her repeatedly.
She said she noticed Mr Ginty had a fresh cut on his hand and when she got out of the car she shook her hand three times.
When news of the death broke locally, Ms Padden said she looked up Ms Moran on Facebook and saw that she was pictured with Mr Ginty. Ms Padden said she knew then that she had to inform gardaí.
Coroner Pat O'Connor expressed sympathy for the "great trauma and grief" suffered by Tracey Moran's family and friends.
He said speed was a major factor in most road accidents and hoped young people would realize the consequences of speeding.
Earlier this year Liam Ginty was sentenced at Castlebar Circuit Criminal Court to a total of 16 months in prison after pleading guilty at an earlier hearing to dangerous driving causing the death of his girlfriend and leaving the scene of an accident in Knocknalower to have removed, Barnatra on March 17, 2022.
In victim impact statements read out to the court, the Moran family said they will "always struggle with the fact" that Ginty left Tracey to die and did not call for help.
"We accept that he did not intend to kill Tracey that night, but his decisions and actions still led to her death.
"He will have to live with what he did for the rest of his life."