The tragic death of the end of Outer Banks Season 3 is addressed by an actor
The ending of Outer Banks season 3 features a shocking and groundbreaking death, now addressed by the character's actor himself.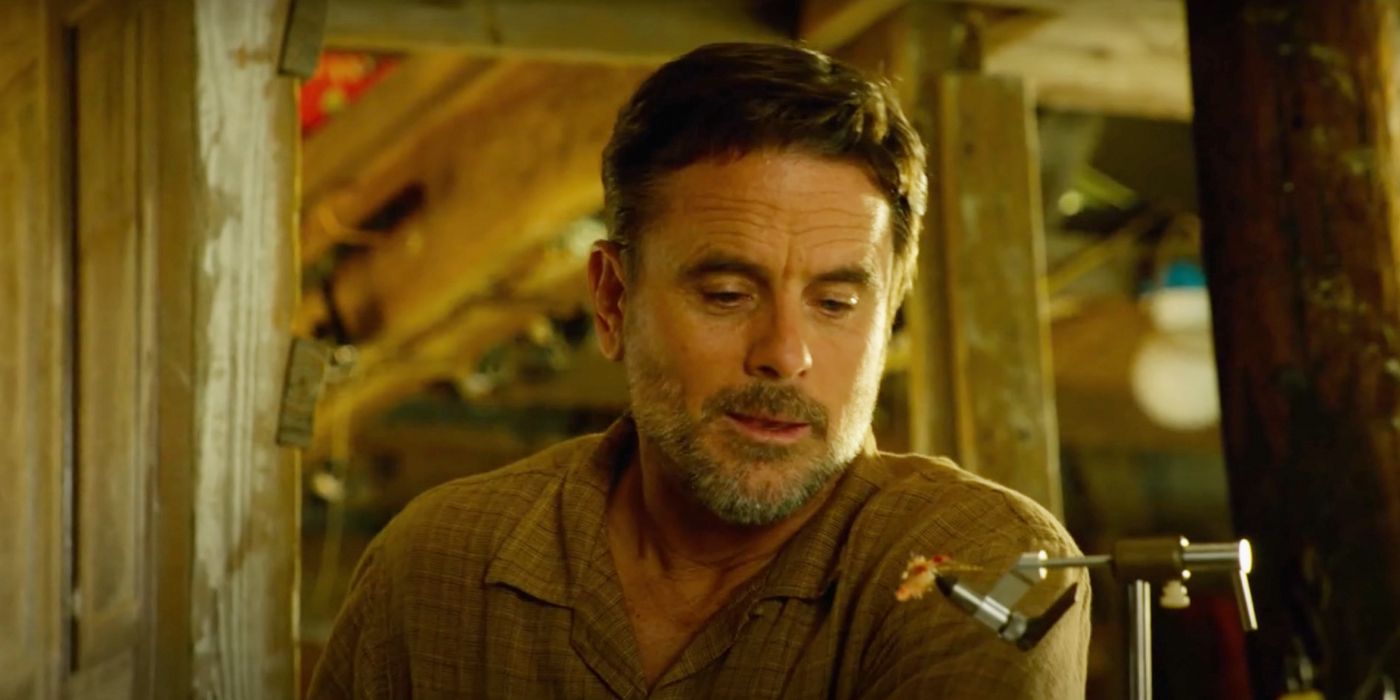 A main compartment Outer Banks The actor opens up about his character's death and why it's completely changing the show. In Season 3, as the Kooks and Pogues continue their quest for hidden treasure, they attempt to find the legendary El Dorado. While the Pogues manage to get their hands on some gold, they find themselves in a dangerous place at the end of the season after losing a key member of the Outer Banks community.
After Ward Cameron was killed at the end Outer Banks Season 3 seems to have turned the entire show upside down. Guardian Outer Banks Death leaves Rafe and Sarah completely on their own as they are forced to suffer the aftermath of their father's death once Season 4 begins. Now Ward actor Charles Esten addresses his character's death in an interview The Hollywood Reporter. Check out his quote below:
"It's hard for me to tell the time because we've overlapped the episodes so many times. But the scene itself came very, very late in the game. There were mixed results of this scene. In my opinion, we've landed on what is by far the most meaningful and interesting. Sometimes things just work, and a lot of that is that the writers are totally available for what's going to work in that moment and what really makes the audience feel something.

There's a spot early on – actually in one of the ads – where Ward is dating Sarah. It's the first time they've seen each other since they were on the boat and the horrific fight at the end of that scene. Sarah tells Ward how much he hurt her and he says how sorry he is. Later she says, "Remember when you told me you would do anything for me?" And Ward looks at her and says, "Anything." It was just true in the moment. If he was authentic – and that was always the question – well, in the end he proves it, which is really special and sweet to me, because I love people, man. They're fascinating and interesting and maddening and glorious in all these different ways. So you don't want to play someone less than that. You want to play someone who has all of those facets."
See also: Outer Banks season 3 ending explained
How Ward redeemed himself from Outer Banks
Ward is hardly a heroic character in the first two seasons Outer Banks. As a member of the Kooks, he is the epitome of the wealthy patriarch who has no interest in seeing actual justice for the actions of himself or his family. After framed John B. in the first season of Outer Banks for the death of Sherif Peterkin just to protect Rafe, he's never particularly cared about honesty or integrity.
In fact, Ward has even shown that he cares little about his own child's life. Eventually, he nearly kills Sarah just to keep her from defecting to John B's side and leaving the family. It can hardly be described as the action of a good and just man. Yet somehow he redeems himself completely in Season 3.
After Ryan tries to kill Sarah in Season 3, Ward jumps to his daughter's defense. While working to get Ryan away from her, Ward tragically throws them both off a cliff and falls to their deaths. Despite the fact that Ward has died every season Outer Banks, circumstances mean this will likely be his final death, which is particularly tragic considering he dies protecting his daughter in a massively redemptive act. Unfortunately, nothing remains but a quest for revenge, which could eventually lead to Rafe replacing his father by becoming the new villain of Outer Banks.
More: Outer Banks season 3's 6 biggest unanswered questionsSource: THR
https://screenrant.com/outer-banks-season-3-ending-ward-death-actor-response/ The tragic death of the end of Outer Banks Season 3 is addressed by an actor