What's Going On With Jonathan Majors?
Summary
Jonathan Majors' arrest on assault charges is an ongoing situation, with the actor's trial delayed; a new trial date is set to be determined on Sept. 15 in Manhattan.
Kang the Conqueror, portrayed by Majors, was set to be a major part of the MCU's future, with appearances in upcoming movies and the second season of Loki.
Majors' legal defense claims innocence and alleges racial discrimination, but the charges and potential consequences could have a significant impact on his career and Marvel's plans.
After his debut in season 1 of Loki as the Kang variant He Who Remains and as Kang the Conqueror in Ant-Man and the Wasp: Quantumania, Jonathan Majors was charged with domestic violence and assault, raising big questions for the future of the MCU. After the defeat of Thanos in Avengers: Endgame, the MCU turned to its next big bad, hiring Jonathan Majors to play the time-traveling, multiversal villain Kang the Conqueror (and all his variants). However, serious charges leveled at the actor now put Disney and Marvel Studios in a tight spot.
2023 was off to a big start for Jonathan Majors. Creed III debuted to rave reviews and a strong box office performance, and Ant-Man and the Wasp: Quantumania marked his first theatrical outing as Kang the Conqueror, but in March, Jonathan Majors was arrested for misdemeanor charges of assault, strangulation, and harassment after an altercation with his girlfriend. Majors' attorney insists the actor is innocent of the charges, claiming video evidence and witness testimony will exonerate him, putting a big wrinkle in the future development of the Marvel Cinematic Universe until there's a clear resolution to his case.
Jonathan Majors' Kang Is Supposed To Be A Big Part Of The MCU's Future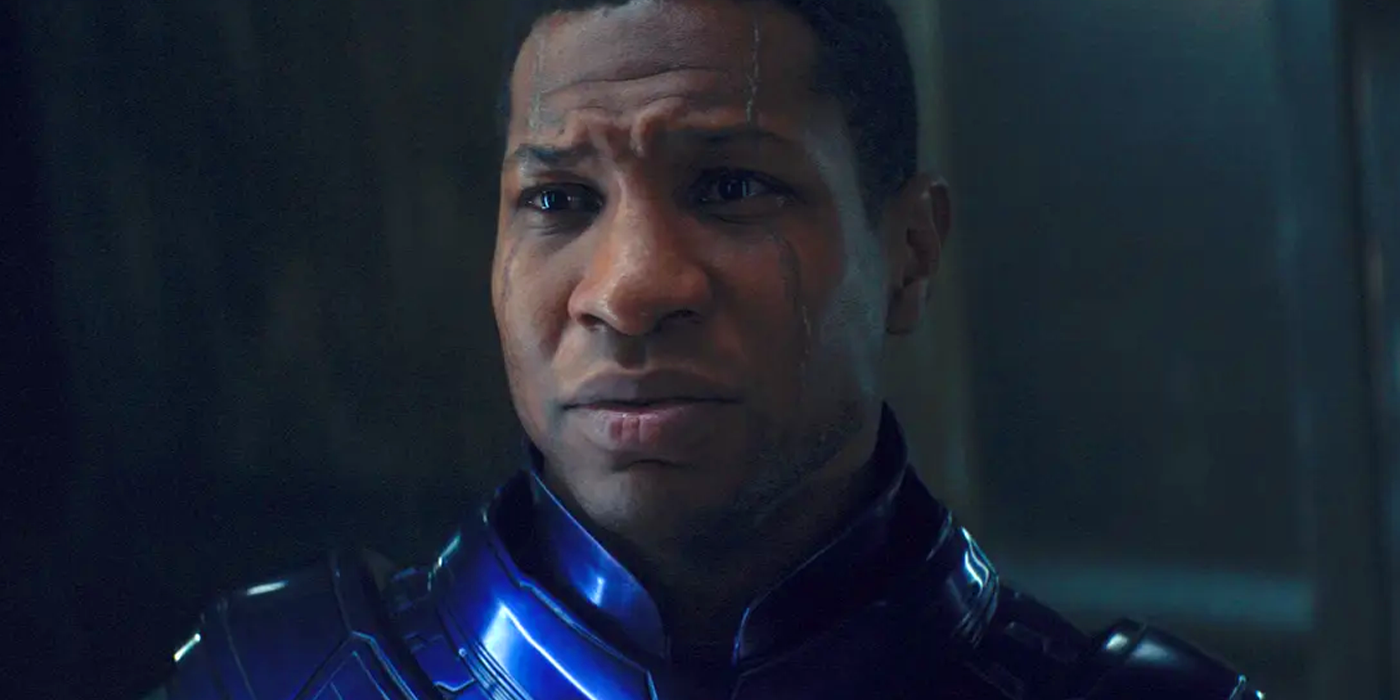 After the MCU's Infinity Saga featured Josh Brolin's Thanos, culminating in his defeat in Avengers: Endgame, the MCU was without an overarching antagonist until the introduction of Kang the Conqueror. Kang is a time-traveling supervillain from the future who leverages his superior intellect, advanced technology, and numerous variants to wage war on the multiverse. As teased in the post-credits scene of Ant-Man and the Wasp: Quantumania, there are numerous iterations of Kang, with dozens of versions played by Jonathan Majors already depicted on-screen, making him far more difficult to recast than Thanos, who was portrayed by a different actor in his initial tease at the end of The Avengers.
Majors' first appearance was in the season 1 finale of Loki, followed by a bigger role in Ant-Man and the Wasp: Quantumania, but he had multiple additional appearances slated in the coming years. A post-credits scene from Ant-Man and the Wasp: Quantumania already teased his expanded part in Loki season 2, which is set to release in October, but the next Avengers movie, scheduled for May 2026, has the character's name in the title: Avengers: The Kang Dynasty. It's unclear how Disney and Marvel Studios will react to the charges against Majors, but his big role in the MCU's future makes the issue impossible to ignore for too long.
Jonathan Majors' Assault Allegations Explained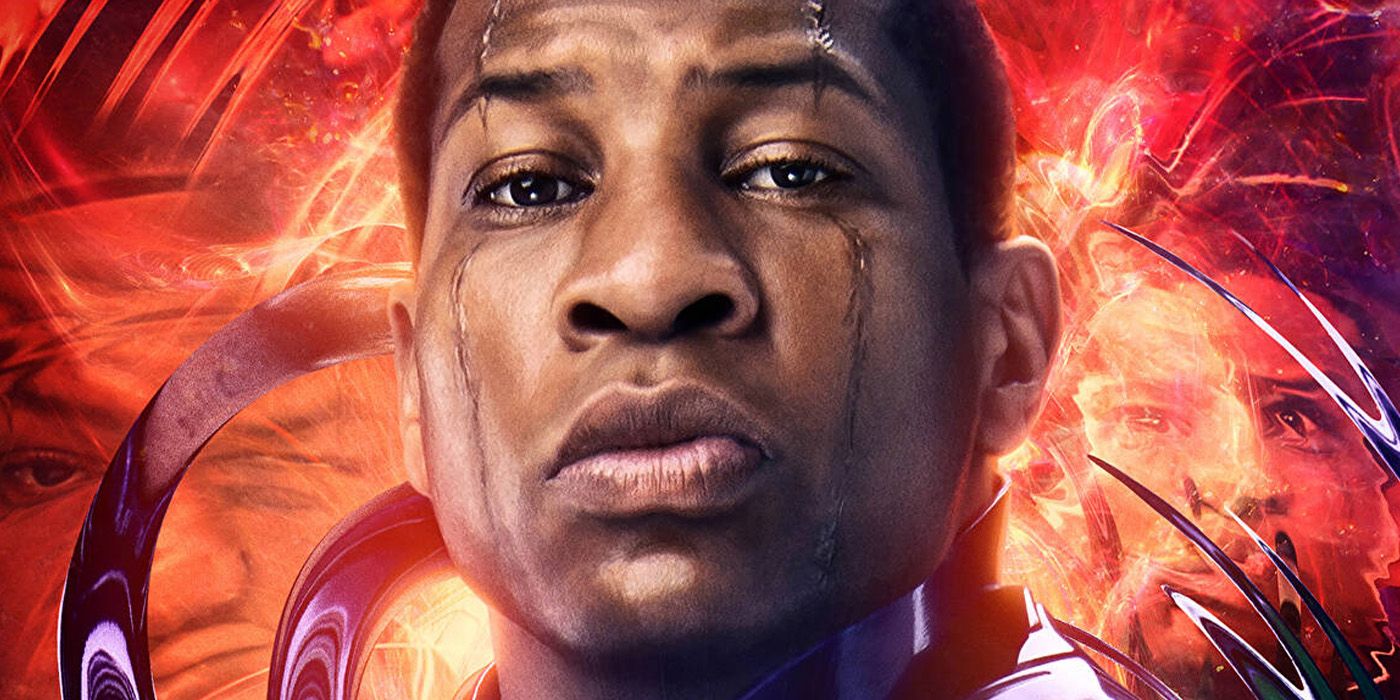 Majors was initially arrested in New York on March 25, 2023, under charges of strangulation, assault, and harassment. The NYPD says the arrest was in response to a 911 call from the victim in which she "informed the police she was assaulted." The statement from the NYPD also said the victim "sustained minor injuries to her head and neck and was removed to an area hospital in stable condition." On April 19, a report revealed multiple additional alleged victims of Jonathan Majors were working with the Manhattan district attorney's office on additional abuse allegations.
After the charges, Majors was removed from ad campaigns for the United States Army and the Texas Rangers, and his role in Nadia Latif's movie The Man in My Basement, in addition to Majors being dropped by his management company and PR representation. Majors is presumed innocent until proven guilty, but the fact that he's being dropped by his representation indicates a lack of confidence in his defense. Even if Majors is innocent, the allegations have already had serious consequences on his career. If he's convicted of the charges, it will only get worse, including criminal penalties potentially including up to one year in prison.
What Is Jonathan Majors' Legal Defense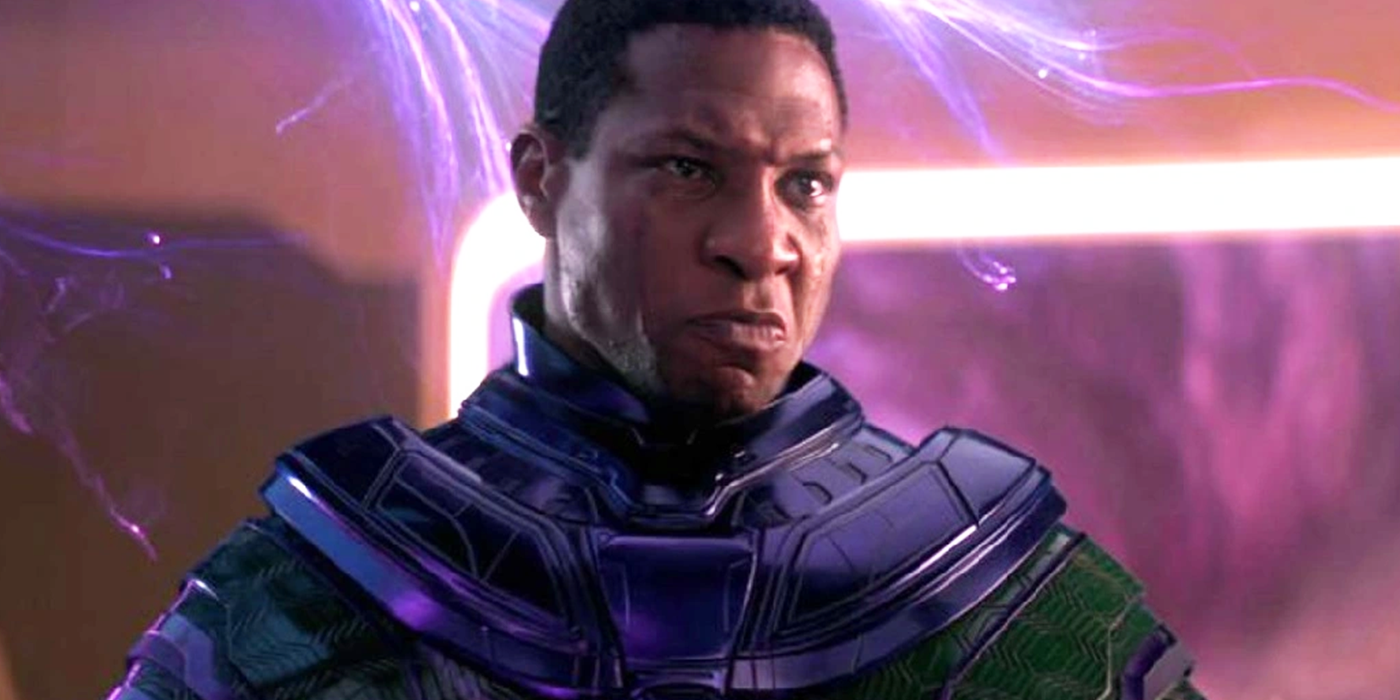 Majors' lawyer, Priya Chaudhry, claims he's innocent of all charges and is "provably the victim of an altercation with a woman he knows." She says witness testimony and video evidence will fully exonerate Majors. Additionally, Chaudhry claims the charges are an example of racial discrimination by the New York justice system: "This glaring double standard between the treatment of Jonathan Majors, a Black man weighing 200 lbs, and his accuser, highlights the racial bias that permeates the criminal justice system."
After Majors' initial arrest, Chaudhry released text messages to TMZ featuring the alleged victim apologizing to Majors for putting him in this position and saying she would "make sure nothing happens about this." The text messages from the victim also show her taking blame for the incident and that she told police "it was my fault for trying to grab your phone." Despite the texts deflecting blame from Majors, they still implicitly acknowledge some sort of violent altercation occurred, which, paired with the victim's documented injuries, will be difficult for Majors to dismiss in court.
Jonathan Majors Trial Delayed, New Date To Be Determined On Sept. 15
On Sept. 6, a short hearing was held where it was decided that another hearing would be held on Sept. 15, during which a new date for Majors' trial will be set, as reported by Deadline. The cause for the latest delay comes from the defense, who stated there were "deficiencies" in discovery on their end. Majors did not appear in person for the Sept. 6 hearing, but did appear virtually.
Previously on Aug. 3, 2023, Majors appeared in person in a lower Manhattan courtroom for what was meant to be the start of his trial. However, according to Deadline, Judge Michael Gaffey approved a postponement following Assistant D.A Kelli Galaway's request for more time for discovery. Following the hearing, DA spokesperson Doug Cohen told Deadline, "We look forward to presenting the full facts and evidence at trial." Chaudhry issued a statement after the court hearing:
For an excruciating four months, Jonathan Majors, the real victim in this shameful ordeal, has had his life, career, and reputation torn apart. Yet he remains unwavering in his determination to be absolved from this harrowing ordeal.
Previously on June 20, 2023, Majors appeared in court for the first time since his March arrest. Shortly after, Chaudhry issued a statement that noted how Majors' legal team had urged the judge to instantly dismiss the charges brought against the actor and initiate proceedings against Grace Jabbari, Majors' first alleged victim, who Majors' legal team now claims attacked him first. Per Deadline, the NYPD has "no plans" to make an arrest.
Will Marvel Recast Jonathan Majors' Kang?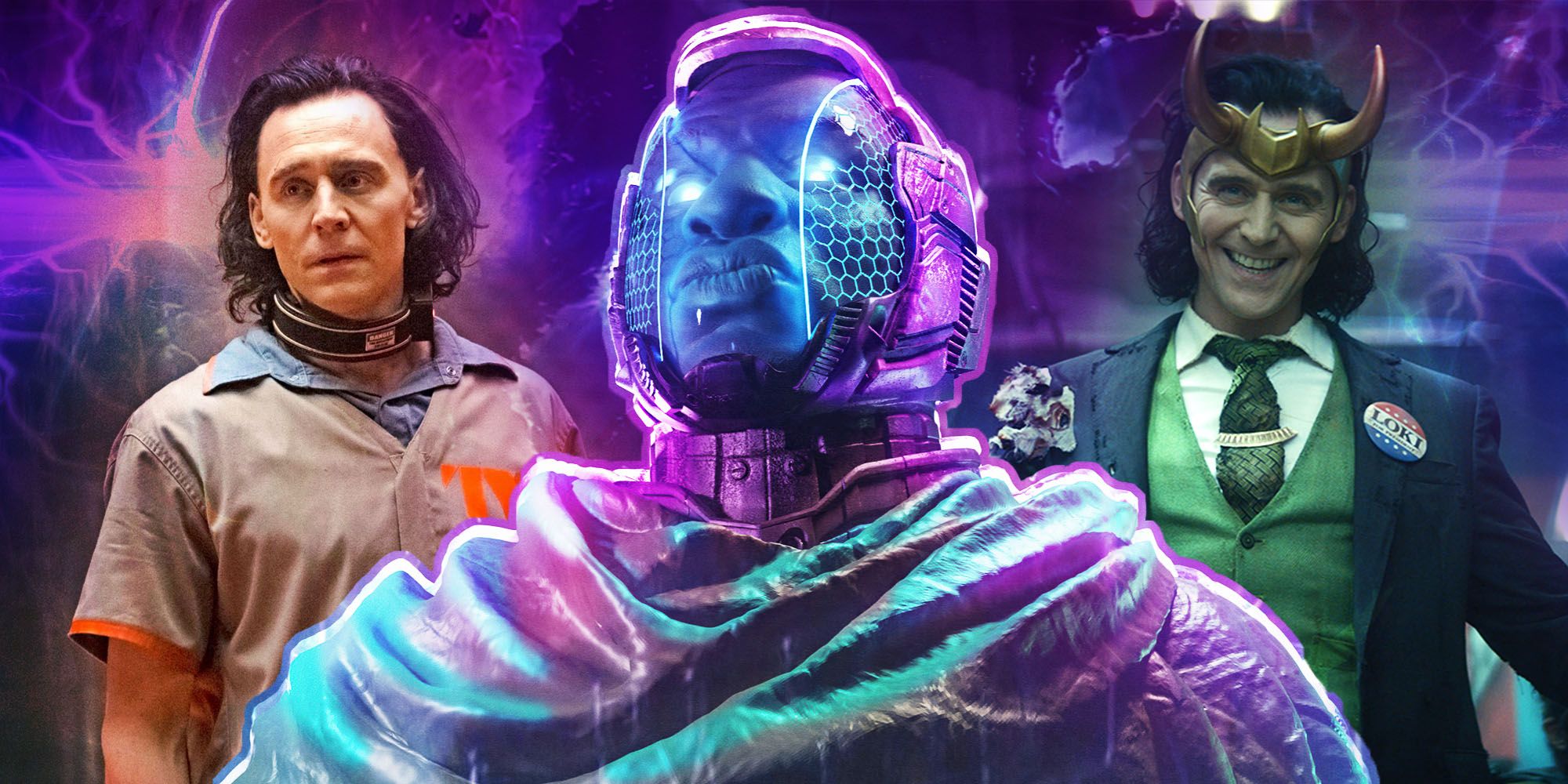 Majors is just the most recent superhero star to encounter legal trouble and negative press after Ezra Miller, Amber Heard, Anthony Starr, and other comic book actors have faced similar criticisms in recent years. While none of those actors lost their roles due to the allegations against them (with Starr being the only one actually convicted of assault), Marvel previously fired James Gunn from Guardians of the Galaxy Vol. 3 over offensive tweets he'd made in the past. Gunn obviously eventually returned to direct Guardians of the Galaxy Vol. 3, but they may not be so quick to pull the trigger with Jonathan Majors.
The allegations against Majors are concerning and should be taken seriously, but Disney and Marvel Studios will likely wait to make any serious decisions about the actor's future until the case has been resolved in a court of law. While the accusations are sure to tarnish his career even if he's ultimately found innocent, Majors wouldn't be the first MCU star in legal trouble. The MCU kicked off by taking a big swing on Iron Man by casting a then-disgraced Robert Downey Jr., and Thanos actor Josh Brolin was also arrested for domestic battery in 2004, although Majors' charges are far more serious.
While Avengers: The Kang Dynasty is still a few years away, Loki season 2 is a far more immediate concern for Marvel Studios. Majors' role as the Kang variant Victor Timely was already teased in Quantumania, but the actor could also portray multiple other variants in the series. Originally expected to release on Disney+ in the summer, Loki season 2 will now premiere on October 6. The reason for the delay is unclear, though it may be an attempt to avoid overlap with Majors' legal proceedings. Marvel Studios has not yet commented on the reason for Loki season 2's delay to October 6, 2023.
How Marvel Is Marketing Movies & Shows Featuring Jonathan Majors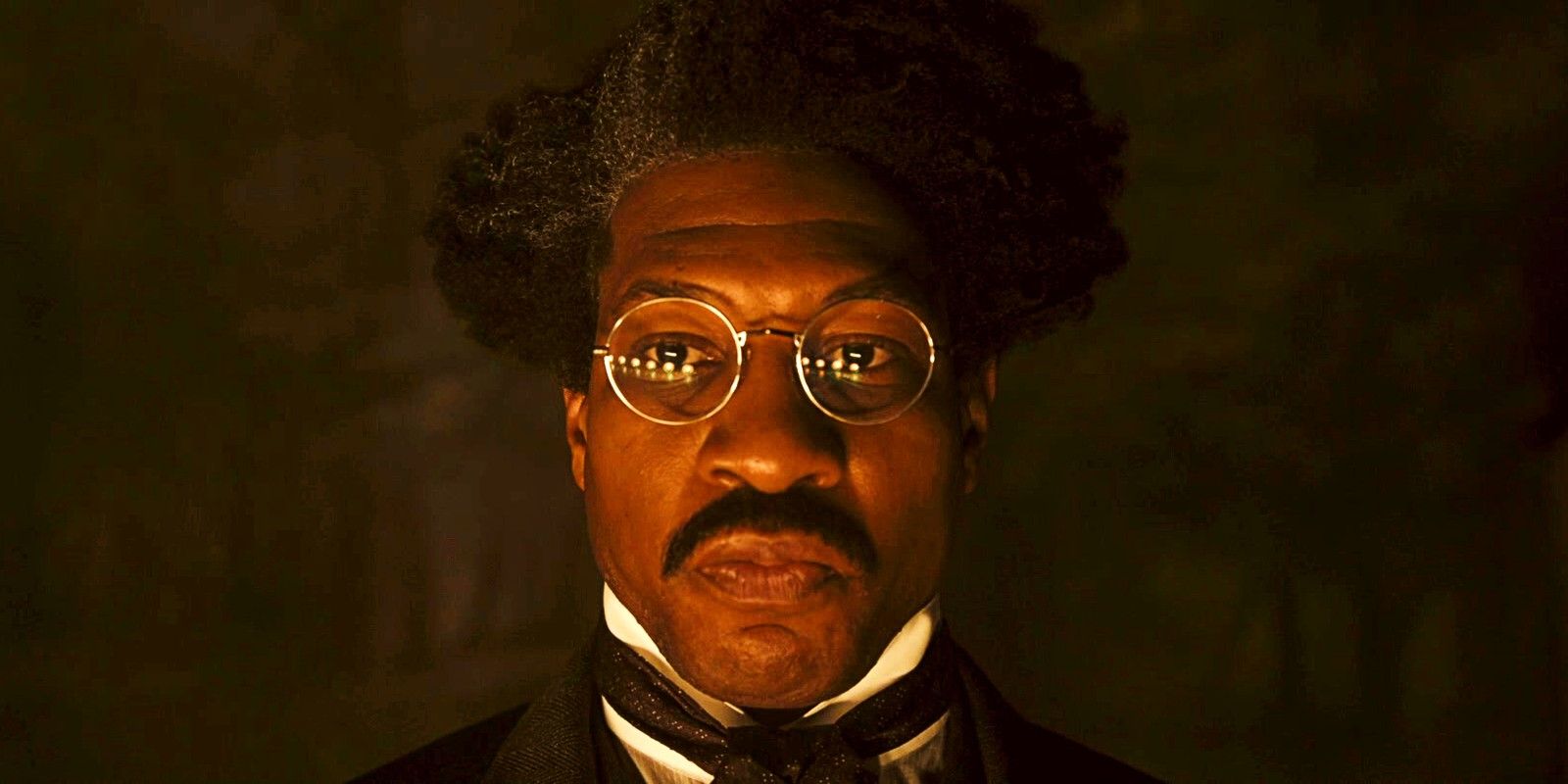 In the lead up to Ant-Man and the Wasp: Quantumania's Disney+ release on May 17, Jonathan Majors' Kang was featured only very briefly in the two trailers Marvel Studios posted online. The focus of the trailers was put more on Paul Rudd's Scott Lang, Evangeline Lilly's Hope Van Dyne and Katherine Newton's Cassie Lang, which makes sense given they're the lead heroes. However, Majors' Kang was a focal point of the promotion for the initial theatrical release of the movie, so his lack of presence in the streaming release promotional material is notable.
Further, at Disney's upfront presentation on May 16, Marvel Studios chief Kevin Feige spoke to assembled advertisers and press about upcoming MCU shows, including Loki. He announced Loki season 2's October release date, spoke about the series, and screened a trailer. According to Axios reporter Tim Baysinger (via Twitter), Feige didn't mention Majors, nor did Victor Timely or any other Kang variants appear in the Loki season 2 trailer. As previously stated, it's expected Majors will have a sizable role in Loki season 2 following Quantumania's post-credits scene, but Marvel Studios may be choosing to downplay his involvement in the marketing of the show.
Neither Disney, Marvel Studios, nor Kevin Feige have commented on Majors' assault arrest as of the publication of this article. Previously, a Deadline report published on April 17, 2023, stated Marvel had not discussed recasting Majors in the MCU at that time. With the MCU's Phase 5 continuing after the June premiere of Secret Invasion on Disney+, however, Marvel won't be able to stay quiet on Majors for much longer.
Marvel Changed MCU Phase 5 & 6 Plan After Jonathan Majors' Kang Performance
According to Joanna Robinson, author of the book MCU: The Reign of Marvel Studios, Marvel changed their plans for MCU Phase 5 and 6 after seeing Jonathan Majors' performance as He Who Remains in Loki season 1 and Kang the Conqueror in Ant-Man and the Wasp: Quantumania. Further, Robinson said she's heard different stories about what the studio plans to do in regard to Majors' role in the MCU following his arrest. Robinson said:
I was told by someone who works for Marvel, it was not the plan to make Kang the center of everything until they saw the dailies from Quantumania and after his performance in Loki, which was so strong they were like, 'This is it. This is our way forward'… They don't usually hang this much on one person in the way that they did here. And that has put them in the bind. We do not know what they are going to do. I've heard conflicting stories about they are going to replace him, they're not even considering replacing him etc. etc. But it's just one more thing.
Since Robinson didn't go into further detail, it's unclear what Marvel Studios' original plan for the Multiverse Saga, which concludes with Avengers: The Kang Dynasty and Avengers: Secret Wars, may have been. It's been speculated Doctor Doom could've been a major threat for Secret Wars, since Phase 6's Fantastic Four movie releases prior to The Kang Dynasty. It's also uncertain what Marvel Studios may do in light of the charges against Majors. Until Marvel Studios releases an official statement, it can be presumed the studio is moving forward with Kang the Conqueror as a major villain in the MCU Phase 5 and 6.
Anthony Mackie Addresses Jonathan Majors' Assault Arrest
During an interview with Inverse, published on June 28, 2023, The Falcon and the Winter Soldier star Anthony Mackie was questioned about the future of Kang the Conqueror in the MCU after Majors' arrest. Mackie responded to questioning by stating: "We're a country that was built on 'everyone is innocent until proven guilty,' that's one of the staples of this country. Nothing has been proven about this dude. Nothing. So everyone is innocent until proven guilty." Mackie became the first individual within Marvel Studios to make any comment on the arrest and allegations, though he refrained from speculating whether Jonathan Majors would be recast in the MCU's future.
https://screenrant.com/jonathan-majors-mcu-kang-actor-assault-charges-explained/ What's Going On With Jonathan Majors?