WhatsApp to redesign the chat attachments menu
WhatsApp announced in a blog post that it is working on redesigning the chat attachments menu and plans to roll out the change in a future update.
WhatsApp also said that the redesigned version of the chat attachment menu is being developed for the iOS platform but is available for Android.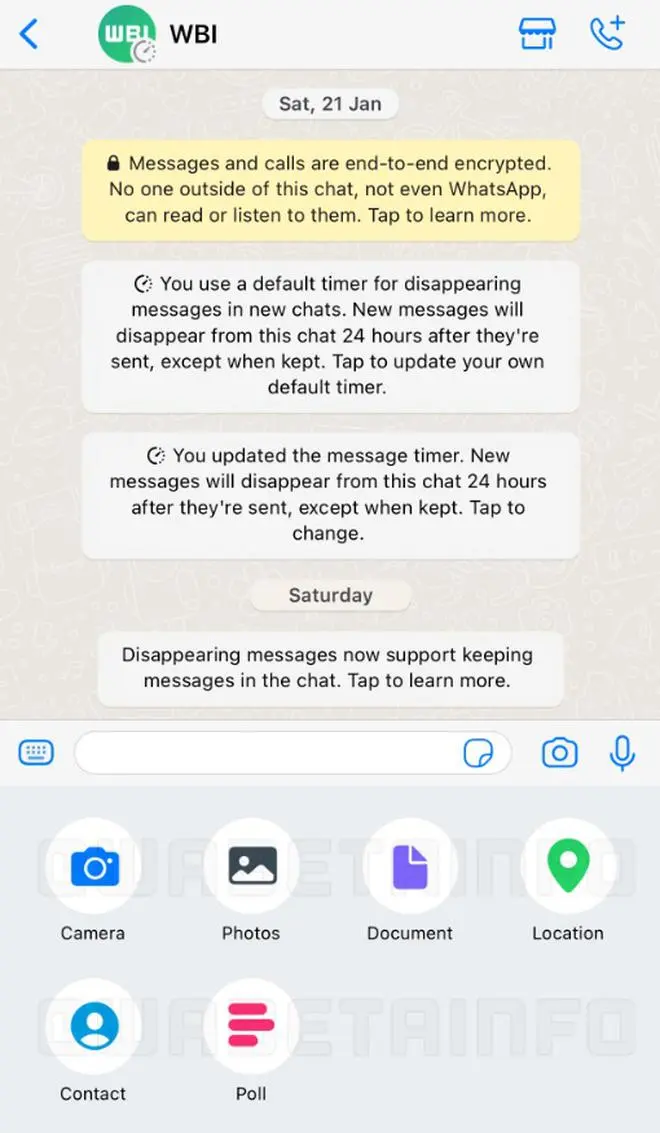 Chat attachments menu

The screenshot gives a glimpse of what the redesigned chat attachments menu would look like. Currently, WhatsApp for iOS displays the chat attachments menu as a vertical list by presenting an alert controller, but with the redesign, the company plans to implement a different attachments menu, introducing a row-based attachments menu in the future where that is the case a certain number of mounting options per row.
https://www.thehindubusinessline.com/info-tech/whatsapp-to-redesign-chat-attachment-menu/article66580703.ece WhatsApp to redesign the chat attachments menu