Where to spot reindeer here
The fun and festive episodes of Reindeer in Here will entertain and enchant kids this season and beyond.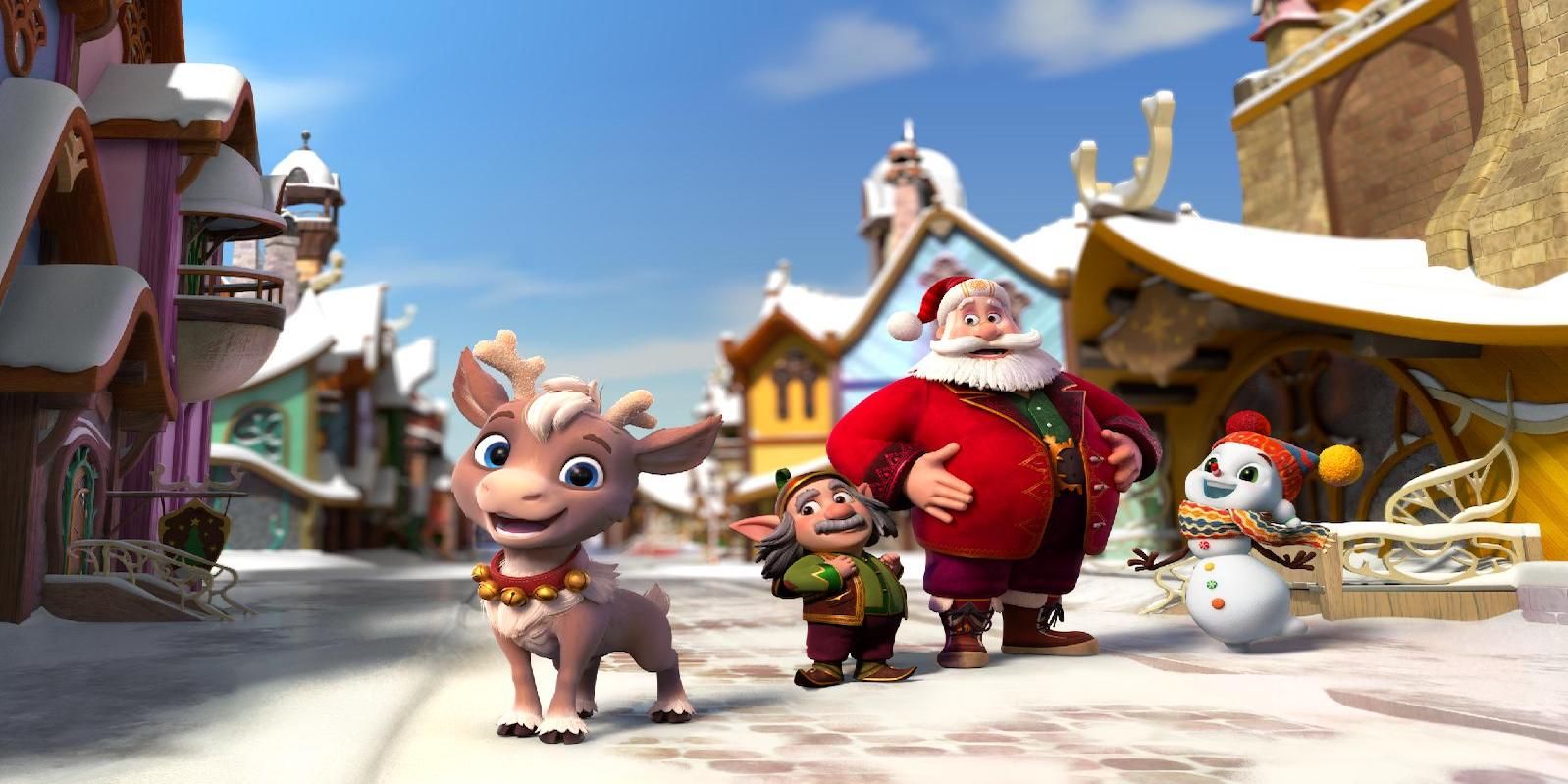 It's the perfect time to take a look at where to catch the kids' favorite holiday TV series reindeer here.
To get your little ones in the Christmas spirit, you might want to check out Reindeer in Here, which tells the heartwarming tale of Blizzard (Blizz) and his brave band of friends as they try to save the future of Christmas from disaster. Along the way, the gang's adventures and actions create a festive tradition that spreads across the small town they live in. Reindeer in Here is a CGI-animated special from CBS based on the book and plush set by Adam Reed. Reed created the book and plush set in contrast to the growing popularity of Elf on The Shelf. The idea was that Blizzard should spend the month of December getting to know the child in order to better inform Santa about his Christmas wishes. A little less stressful than having to come up with different scenarios for the sneaky little elf to face. If you are looking for an adventurous and heartwarming show that will get your kids in the Christmas spirit reindeer here is the perfect winter watch.
You can awaken the magic and fun of reindeer here now on Paramount+.
Watch Reindeer In Here on Paramount+
What are Blizzard and the gang doing?
The special begins in an indistinct small town and we meet a boy named Theo who is introduced by Gabriel Batemen (child's play, lights out). Theo is a rather lonely boy who has developed a knack for ventriloquism since his only friend is a puppet named Frankie. Theo's loneliness is due to the fact that he and his family have moved a lot due to his mother's career. One night when Theo is looking up at the night sky, he supposedly sees what looks like a shooting star, but that turns out to be Blizzard, voiced by Adam Devine (Pitch perfect, workaholics), the plucky little reindeer who suffers from an antler disease that makes his antlers asymmetrical due to a syndrome that struck him at birth. Blizz's condition often makes his flying a bit disjointed and he tends to crash flying through the night sky, eventually causing him to crash into Theo's town.
The pair meets and Blizzard explains to Theo that he is on a mission to rescue the North Pole's most magical and most powerful snow globe, which has been stolen by a mysterious figure. Theo hesitates at first, but finally agrees, beginning the couple's adventure together. Theo and Blizzard are joined by Candy, voiced by Melissa Villaseñor (Hubie Halloween, Ralph Breaks The Internet), and the gang spends a few days roaming the city in search of the mysterious figure who holds the magic snow globe stole.
Needless to say there are some surprises along the way as we are introduced to other characters if you want to find out the outcome and if the gang saves Christmas you must give her a watch we're not going to spoil that for you!
where to see reindeer here
If the above intrigued you enough to see Reindeer in Here, you can check it out on Paramount+. The Christmas Special is one episode and runs for a total of 43 minutes, a perfect length to get your little ones attention this holiday season. Now's a good time to get a Paramount+ membership because through January 2, the streaming service is offering a 50 percent discount on an annual membership (great timing!). Now we've covered how and where to watch reindeer hereWhat are you waiting for?
https://screenrant.com/where-to-watch-reindeer-in-here/ Where to spot reindeer here