Why Georgi should be Florian's best man (and why not)
One of the conflicts in Darcey & Stacey Season 4 discusses whether Darcey Silva's ex, Georgi Rusev, should be Florian Sukaj's best man for renewing his vows with Stacey Silva. When Florian came to the United States on a visa in 2020, he and Stacey were unable to have the wedding of their dreams due to the COVID-19 pandemic. Now they are planning their formal wedding and renewing vows, but some disagreements have arisen. While the financial costs of Florian and Stacey's wedding are a concern, the bigger contention in their plans revolves around Florian's best man.
After coming to USA to be with Darcey & Stacey's Stacey, Florian didn't have many friends. Without many people to choose from, Florian, who became the new fan favorite, asked Georgi to be his best man. Although Stacey wasn't initially happy with his decision, she tries to support his decisions. However, Stacey also realizes how uncomfortable it would be for Darcey to be her maid of honor alongside Georgi as best man. During Florian's birthday dinner, he revealed to Darcey that he had chosen Georgi to be his best man for the wedding, and Darcey felt betrayed by his decision.
Also see: What job Florian Sukaj of Darcey & Stacey does to make a living
Georgi is Florian's closest friend in the USA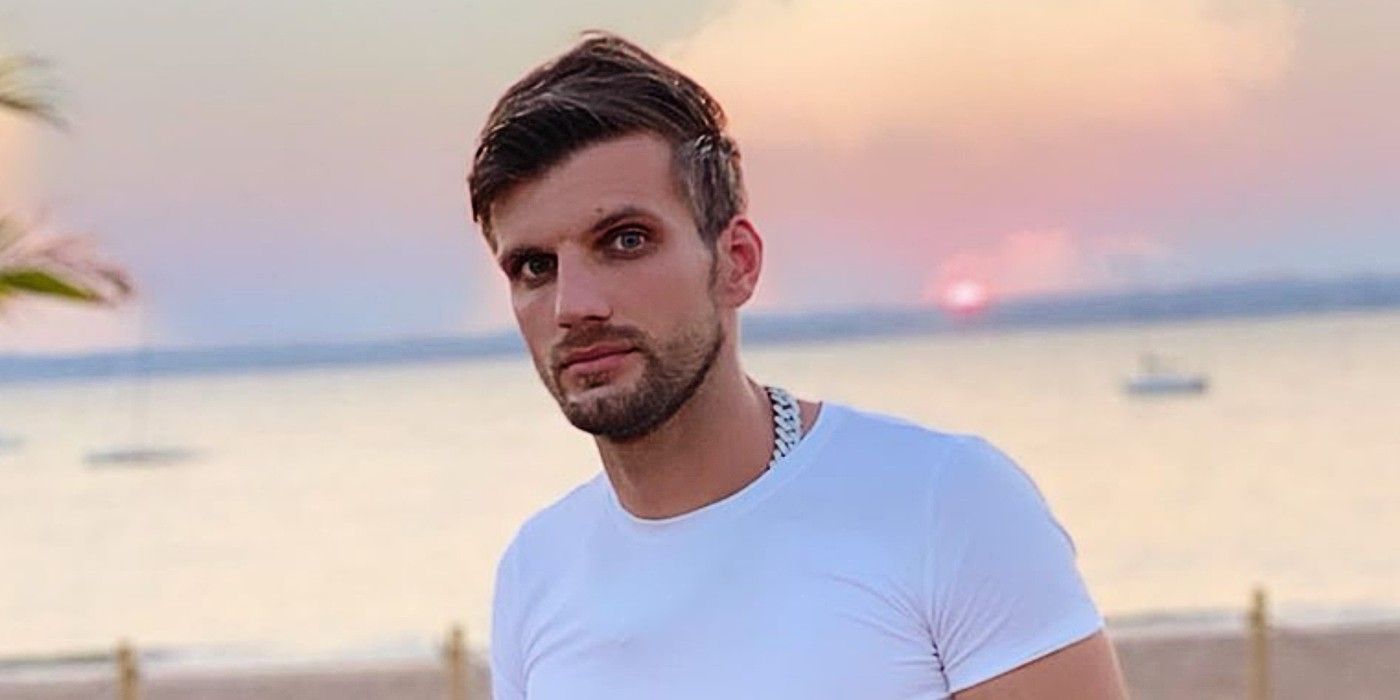 Florian should be able to choose his best man since it's his wedding as well as Stacey's and not Darcey's. Florian explained that he naturally became close to Georgi due to their closeness when dating the Silva twins. Florian and Georgi, who fans compared, also shared their common experience as migrants. Florian's small social circle in the US also means he has limited options for his best man. Since Florian's family cannot come to his wedding, he wants Georgi to come to the USA as his closest friend
Darcey would not want to be with Georgi after their split
However, Florian has yet to realize why Darcey is uncomfortable being around Georgi. Darcey and Georgi had a difficult relationship, often bickering over issues such as his financial responsibilities and mysterious past. When they called off their engagement, Darcey wanted to move on from the toxic relationship, but Florian's decision to make Georgi his best man prevents that. While Georgi is Florian's closest friend, Darcey is his sister-in-law and he should share her feelings on the matter respect.
Although Darcey continues to date other men, it's unlikely she'll ever make peace with Florian having Georgi as best man, but in the end it's not her decision. At Darcey & StaceyFlorian seems to be letting Stacey take the reins when it comes to the wedding preparations, so he should at least be able to choose his best man. Still, it's undeniable that Georgi's possible attendance at the wedding would have a negative impact on Darcey given the bad history of their relationship.
More: Why Fans Think Darcey & Stacey Season 4 Is Cringey
https://screenrant.com/darcey-stacey-georgi-be-florian-best-man-not/ Why Georgi should be Florian's best man (and why not)